Legal Options In Hit-And-Run Cases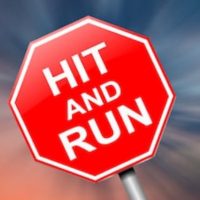 These victims rarely get justice in criminal court. Law enforcement investigators solve fewer than 10 percent of the hit-and-run cases in Greater Houston. Most of the solved cases involve defendants who voluntarily came forward and confessed or defendants who were detained at the scene under Texas' liberal citizens arrest law. Generally, investigators simply have almost no evidence to go on. Therefore, they quickly move onto other matters with higher success rates.
Additionally, many officers see car crashes as civil matters for insurance companies to sort out. They don't want to invest considerable effort into the case, especially if a Missouri City hit and run accident attorney is also investigating the matter. On a related note, criminal courts almost never compensate victims for their injuries. This compensation, which is usually only available in civil court, usually includes money for economic losses, such as medical bills, and noneconomic losses, such as pain and suffering.
Civil vs. Criminal Court
The high burden of proof in criminal court also prompts many law enforcement investigators to give up on hit-and-run cases. The state must establish guilt beyond any reasonable doubt. In practical terms, unless the suspect confesses, prosecutors must have a credible witness who got a good look at the driver's face and all other parts of the wreck. Usually, such evidence simply isn't available. Most hit-and-runs happen at night, and most hit-and-run drivers never exit their vehicles.
On a related note, all drivers involved in all accidents have a duty to stop, render aid if possible, summon emergency responders, and wait for those emergency responders to arrive. It doesn't matter which driver was legally responsible for the collision.
Furthermore, criminal and civil courts serve different purposes. Criminal courts punish offenders, usually by putting them in jail or imposing court supervision. Civil courts, on the other hand, compensate accident victims. Additionally, a Missouri City personal injury attorney holds tortfeasors (negligent drivers) responsible for the mistakes they make. Texas would be an even better place to live if we all faced the music when we made mistakes.
On another related note, individual tortfeasors usually aren't financially responsible for damages or any other litigation costs, including legal fees. Auto insurance companies are legally obliged to pay these costs, at least in most cases.
Evidence in Civil Court
In contrast to the high burden of proof in criminal court, the burden of proof in civil court is only a preponderance of the evidence (more likely than not).
Assume a hit-and-run witness gets a brief look at the tortfeasor's vehicle and provides a description like a red sedan with a Texas license plate number ending in 63. That evidence wouldn't possibly hold up in criminal court. But it might hold up in civil court, because it helps identify the owner. It's more likely than not that the owner was also driving the vehicle at the time.
Attorneys often bolster this evidence by finding additional witnesses who, for whatever reason, didn't come forward at the scene. Attorneys also review surveillance video and ask questions at local body shops.
Sometimes, there's simply not enough evidence to file a negligence claim. IN these cases, other options are still available, such as a UM/UIM claim. Uninsured or underinsured motorist policies usually pay compensation in hit-and-run cases.
Connect With a Diligent Harris County Attorney
Injury victims are entitled to significant compensation. For a free consultation with an experienced personal injury attorney in Missouri City, contact the Henrietta Ezeoke Law Firm. We do not charge upfront legal fees in these matters.
Source:
psychreg.org/percentage-hit-and-run-solved/