Hit And Run Driver Slams Into Ambulance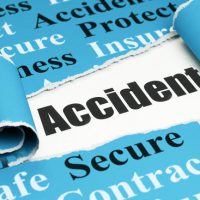 Two firefighters were seriously injured when an SUV t-boned an ambulance. The driver immediately fled the scene and is still at large.
The wreck happened near the intersection of Parker Road at Airline Drive at around 3 a.m. According to HPD, an ambulance, which didn't contain any civilians, was driving southbound on Airline when a dark-colored Chevy Avalanche T-boned it. The Chevy Avalanche fled the scene and should have heavy front-end damage, police said. Two firefighters were transported to a local hospital and are in stable condition.
No other details were available.
Obtaining Compensation in Hit and Run Cases
Hit-and-runs like the one in the above story are almost impossible to prove in criminal court. But with just a little more proof, a Missouri City hit & run accident lawyer could hold the tortfeasor (negligent driver) responsible for damages in civil court.
The burden of proof in criminal court is beyond any reasonable doubt. Hit-and-run cases are almost impossible to prosecute unless a credible witness got a good look at the driver, or the driver voluntarily confesses. The above story seems to have neither of these features. Therefore, investigators will most likely quickly give up and move onto other matters.
But the burden of proof in civil court is only a preponderance of the evidence (more likely than not). It's more likely than not that a vehicle's owner was driving that vehicle at a given time. Therefore, a Missouri City personal injury lawyer normally only needs to locate the vehicle's owner.
Surveillance video footage might be the key, even if there wasn't a camera at the crash scene. If a Chevrolet Avalanche with heavy front-end damage drove past a camera a few blocks away, it's once again more likely than not that the recorded vehicle was the hit-and-run vehicle.
A Missouri City personal injury lawyer only needs a little bit of information, like a partial license plate number, to locate the owner. Even if the owner has a strong alibi, the owner most likely knew who was driving the vehicle at the time.
Therefore, even in a hit-and-run case, victims can expect to receive compensation for their economic losses, such as medical bills, and noneconomic losses, such as pain and suffering. Additional punitive damages may be available in these cases as well. Most jurors hate hit-and-run drivers and are anxious to punish them.
Non-Legal Options
Not every hit-and-run claim ends this way. Sometimes, there's simply not enough evidence to establish liability, even in civil court. These victims may still have some options, such as a PIP claim.
Personal Injury Protection insurance is optional in Texas. But since the premiums are so low and the benefits are so high, many drivers have it. If the other driver cannot be located and the victim has PIP, the victim's own insurance company is legally obligated to pay compensation.
In most cases, the insurance company cannot raise rates or take other adverse action against people who file these claims. Additionally, insurance companies are usually motivated to settle these claims quickly, and on victim-friendly terms. The company is anxious to keep its paying customer happy.
The filing process can be complex, especially if English isn't the victim's first language. An attorney is available to help in these situations.
Rely on a Hard-Working Harris County Attorney
Injury victims are entitled to significant compensation. For a free consultation with an experienced personal injury attorney in Missouri City, contact the Henrietta Ezeoke Law Firm. We do not charge upfront legal fees in these matters.
Source:
click2houston.com/news/local/2023/03/20/2-firefighters-injured-after-ambulance-t-boned-by-vehicle-in-hit-and-run-incident-in-north-houston/