Hit-And-Run Driver Strikes 3-Year-Old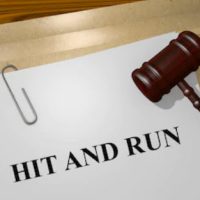 Police have few clues as they search for a speeding SUV driver who hit and seriously injured a 3-year-old girl who was playing in the street.
HPD investigators said the child was taken to a hospital in unknown condition. They said she was alert and breathing but was crying and said she was in a lot of pain. Area residents said cars speed through the area all the time. They said they've tried to get sidewalks put in but have been unsuccessful.
"Any residential area — make sure you slow down… look all different ways. There might be kids playing, some of them small kids, so just be extra cautious when you're driving around residential areas," HPD Assistant Chief Ernest Garcia said.
Pedestrian Injuries
It's hard to describe the girl in the above story as "lucky," but that's what she is. Pedestrian victims usually suffer much more serious injuries than four-wheel vehicle occupant victims. They have no protection against oncoming cars. Some serious pedestrian injuries include:
Head Injuries: Airbags, head restraints, and seat belts reduce the number of head injuries in vehicle collisions. But as mentioned, pedestrians on the street have no such protections. Their resulting head injuries are difficult to diagnose and treat. When doctors get off to slow starts, the final outcome is usually very unfavorable for victims.
Broken Bones: The extreme force of a pedestrian wreck usually shatters bones. Since the damage is so bad, doctors must normally use metal parts to surgically reconstruct shattered bones. The more intensive, and expensive, treatment on the front end means more extensive, and expensive, physical therapy on the back end.
Spine Injuries: Sometimes, a spine injury is a broken bone, or more technically, a cracked vertebrae. Much more often, when pedestrian accident victims fall and land hard, the impact knocks their spines out of alignment. Even a slight misalignment could cause permanent paralysis.
The lifelong medical bills in a spine injury or other catastrophic injury case could exceed $5 million. Most families can't possibly pay these costs, even if they have medical insurance. Healthcare is no place to pinch pennies. So, a Missouri City hit and run accident attorney obtains compensation for these injuries in court.
Many jurors dislike hit-and-run drivers, especially those who speed through residential neighborhoods. Therefore, additional compensation is usually available, for emotional distress and other noneconomic losses.
Liability in Hit-and-Run Cases
These cases cannot go to court unless a Missouri City personal injury attorney locates the tortfeasor (negligent driver).
This seemingly simple task is almost impossible in criminal court. Prosecutors must establish guilt beyond any reasonable doubt. That usually means direct evidence, like a corroborated confession. Circumstantial evidence criminal cases are difficult to win.
Generally, neither kind of evidence is available in hit-and-run cases, unless the tortfeasors are apprehended near the scene or voluntarily come forward. That generally doesn't happen. Additionally, there's usually no physical evidence in these cases. The vehicle with all that evidence drove away.
Liability is much easier to establish in civil court, mostly because the burden of proof is only a preponderance of the evidence (more likely than not).
A human witness might not have seen the hit-and-run crash. More than likely, however, a surveillance or traffic camera saw it. If nothing else, the damaged vehicle probably passed by a camera a few blocks from the scene.
That evidence is enough to locate the vehicle's owner. It's more likely than not that the owner was driving the vehicle at the time. So, unless the owner had an airtight alibi, jurors usually hold owners responsible for damages.
These damages usually include compensation for economic losses, such as medical bills, and noneconomic losses, such as pain and suffering.
Connect with a Diligent Harris County Attorney
Injury victims are entitled to significant compensation. For a free consultation with an experienced personal injury attorney in Missouri City, contact the Henrietta Ezeoke Law Firm. We routinely handle matters in Fort Bend County and nearby jurisdictions.
Source:
khou.com/article/news/crime/child-hit-by-car/285-bb690dcf-fa74-4842-91de-c23e0f06dcaa