Legal Options In Fort Bend County Dog Bite Injury Matters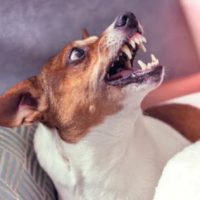 Since 2012, the average homeowners insurance dog bite settlement payment has increased 44 percent. In just these few short years, medical bills have increased, and, perhaps more importantly, doctors know how to treat the physical and emotional injuries that most dog bites cause. The physical wounds include head injuries and other wounds which are often difficult to diagnose. The emotional wounds, which include Post Traumatic Stress Disorder, are especially bad among children.
When dogs bite, a good Missouri City personal injury lawyer always takes care of victims' immediate needs and never settles for less. These immediate needs usually include medical treatment. This treatment needs to come from a doctor with expertise in this area, not a random doctor who walks through an Emergency Room door. The settlement usually includes compensation for economic losses, such as medical bills, and noneconomic losses, such as pain and suffering.
Scienter (Knowledge)
Owners are liable for the aforementioned damages if they knew the animal was potentially vicious, failed to properly control it (usually failed to keep it away from people), and that failure caused injury. Evidence on this point usually includes pre-bite behavior, such as:
Vicious growling,
Aggressive barking,
Baring of teeth, and
Sudden lunging.
Previous bites, whether the victim was a person or another animal, may be admissible as well, in some cases.
Under Texas law, a Missouri City personal injury attorney could also use circumstantial evidence of constructive knowledge (should have known). Typically, such evidence is available if the owner left the dog with another person, the dog bit someone, and the owner didn't ask about the animal's behavior.
Victims must establish facts, such as knowledge, by a preponderance of the evidence (more likely than not).
Ordinary Negligence
Basically, negligence is a lack of care. Owners are negligent if their behavior drops below the standard of care. Sometimes, as outlined below, a state or local law sets the bar in this area. Other times, the duty of reasonable care applies. This legal doctrine is based on the Golden Rule (do unto others as you would have them do unto you).
Owners who allow vulnerable victims to be close to large dogs may be negligent. Daycare workers who let children play near strange dogs are almost certainly negligent.
Various third party liability claims could apply in such cases. For example, if a daycare worker is negligent, the daycare owner is often financially responsible for damages, under the respondeat superior rule.
Some variation of the provocation defense is usually available as well, in both ordinary negligence and scienter claims. Usually, aggressive teasing isn't provocation. Instead, the victim must physically harm the dog and force the dog to respond violently.
Negligence Per Se
Texas has some of the strictest animal control rules in the country. In fact, Health and Safety Code Section 821 mandates chaining in some cases. Usually, these animal control rules include leash laws and fence laws.
If an owner violates a local or statewide safety law, and that violation causes injury, the owner could be responsible for damages as a matter of law.
On a related note, if the owner displays a "Beware of Dog" or other warning sign, the assumption of the risk defense could apply, in some cases.
Special Texas Rules
The Texas Supreme Court has ruled that if an owner fails to stop an attack in progress, the owner is liable for damages, even if negligence or scienter don't apply.
We mentioned third party liability above. Special rules apply to landlord liability. Generally, landlords are financially responsible for damages if, according to a recent Court of Appeals case, "(1) the injury occurred in a common area under the control of the landlord; and (2) the landlord had actual or imputed knowledge of the particular dog's vicious propensities."
Finally, Texas permits closely related bystanders to recover for emotional distress, but doesn't allow any plaintiff to sue for negligent infliction of mental anguish.
Reach Out to a Savvy Harris County Attorney
Injury victims are entitled to significant compensation. For a free consultation with an experienced personal injury attorney in Missouri City, contact the Henrietta Ezeoke Law Firm. Virtual, home, and hospital visits are available.
Source:
iii.org/article/spotlight-on-dog-bite-liability