What Causes Brain Injuries?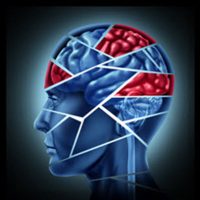 Every year, millions of Americans live every day with traumatic brain injuries (TBIs). Every year, TBIs kill over 64,000 Americans. Diagnosis and treatment issues may explain the high mortality rate. Understandably, many doctors confuse TBIs with accident shock, mostly because initial symptoms are similar. Additionally, many ER and general practice doctors don't have much experience with head injury patients. These difficulties continue into the treatment phase. Unlike other injuries, TBIs never "get better." Instead, doctors must know how to properly manage them. Frankly, many doctors don't know how to do this.
Even if they don't "feel" hurt, a Missouri City brain injury lawyer promptly connects victims with top-notch doctors who are experienced in this area. Only such a physician can determine how badly a victim is hurt. These doctors also have experience with TBI treatment and management, so victims get their lives back. As a bonus, these doctors normally charge nothing upfront for their professional services. Likewise, ancillary services, like prescription drugs, usually don't require upfront payment.
Athletic Events
Despite all the attention these head injuries receive, only a small percentage of TBIs are sports-related.
For the most part, professional sports leagues are committed to reducing the number of sports-related head injuries, although it took many professional leagues a while to come around in this area. Amateur organizations, especially youth sports, are often less vigilant. These games often have little or no league oversight. Pickup games are even worse. There are simply no rules in these games.
Legally, the assumption of the risk defense sometimes applies in these claims. If the injury occurs during play and between the lines, these cases are difficult to win. If a sports-related head injury happens in any other context, this defense usually doesn't apply.
Assaults
In contrast, no one assumes the risk of a criminal assault. These incidents cause more head injuries than athletic events, but not too many more. Frequently, assaults involve blunt force injuries and/or piercing injuries, like from a bullet.
Texas property owners have a legal duty to provide adequate security. If the owner didn't live up to this duty of care, a Missouri City personal injury attorney can obtain compensation in court. That's important, because criminal courts usually only punish offenders. They usually don't compensate victims.
Car Crashes
Vehicle collisions are, by far, the most common cause of head injuries in Texas. Today's cars and trucks are so big and so fast that no safety restraint system, no matter how advanced, can possibly absorb all the force in these wrecks.
Blunt force isn't the only issue in car crashes. The motion of a wreck, by itself, could cause a head injury. The human brain is about the size of two clenched fists. Extreme motion causes the brain to violently and repeatedly slam against the skull.
Most car crashes aren't unavoidable "accidents." Driver error, mostly operator impairment or aggressive driving, causes about 98 percent of the vehicle collisions in Fort Bend County.
Falls
The aforementioned motion and force issues also apply in slip-and-fall injury claims. The force and motion isn't as extreme, but fall victims have no protection in these situations. Just like they have a duty to provide adequate security, most landowners have a duty to make their property reasonably safe. This duty requires them to immediately address uneven walkways, icy patches, and other fall injury hazards.
Count on a Thorough Harris County Attorney
Injury victims are entitled to significant compensation. For a free consultation with an experienced personal injury attorney in Missouri City, contact the Henrietta Ezeoke Law Firm. Virtual, home, and hospital visits are available.
Source:
cdc.gov/traumaticbraininjury/get_the_facts.html