TBI Diagnosis and Treatment Issues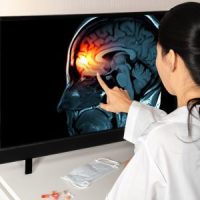 Traumatic Brain Injury diagnosis and treatment is very uncertain, as outlined below. But TBI statistics are straightforward. These injuries killed almost 70,000 Americans in 2021. Car crashes cause most of these injuries. Seatbelts, airbags, and other restraint systems cannot absorb all the force in a high-speed car wreck. The head and neck are simply too vulnerable. Falls cause many TBIs as well. The force isn't as extreme, but these victims have no protection as their heads slam against floors or concrete walkways.
A Sugar Land brain injury lawyer is not a doctor. But an attorney does connect head injury victims with doctors who focus on these injuries. Usually, these doctors charge nothing upfront for their professional services. Attorneys provide long-term relief as well. They obtain fair compensation for a victim's economic losses, such as medical bills, and noneconomic losses, such as pain and suffering.
Diagnosis
Initial head injury symptoms usually include neck pain, confusion, and disorientation. Accident shock has basically the same symptoms. Busy ER doctors easily confuse these two conditions.
Additionally, adrenaline masks pain. So, when doctors ask head injury victims about their symptoms, they usually downplay them. Furthermore, many TBIs, like whiplash, are soft tissue injuries that most diagnostic tests don't detect.
Given the lack of test evidence and verbal evidence, most doctors tell most victims to go home, get some rest, and their symptoms will disappear. Sadly, that's usually not true. Head injury misdiagnosis is very common. The 1972 death of Allman Brothers bass player Berry Oakley is a good example.
Oakley collided with a city bus and hit his head on the pavement when he fell off his bike. Initially, Oakley claimed he "felt fine." He declined treatment at the scene and even got a ride home with a friend. A few hours later, as his symptoms worsened, he went to a hospital, where he died of a cerebral hemorrhage.
Ironically, Oakley's bandmate Duane Allman died in a motorcycle crash about a block away almost one year to the day earlier than Oakley.
Treatment
Most car crash and fall injuries heal, sooner or later. But TBIs are permanent. AFter brain cells die, they do not regenerate. Therefore, medical professionals can only manage the symptoms. Doctors are part of the treatment process. Brain surgery reduces bleeding and swelling, so the injury doesn't get worse.
Physical therapists play an even bigger role. After victims recover from surgery, a process that usually takes several months, physical therapists begin work.
Brain injury physical therapy is much different from broken bone physical therapy. Instead of helping victims regain strength in their muscles, brain injury physical therapists must painstakingly train uninjured parts of the brain to assume lost functions. That's why many brain injury victims must learn to walk, talk, write, and do pretty much everything all over again.
Progress comes in fits and starts. Many victims have breakthroughs after they plateau, or even lose a little ground. Therefore, a Missouri City personal injury lawyer must continue to advocate for these victims during this process. Otherwise, the insurance company will pull the financial plug with the victim plateaus, and the victim never makes a full recovery.
Count on a Hard-Working Fort Bend County Attorney
Injury victims are entitled to significant compensation. For a free consultation with an experienced personal injury attorney in Missouri City, contact the Henrietta Ezeoke Law Firm. Virtual, home, and hospital visits are available.
Source:
cdc.gov/traumaticbraininjury/data/index.html