South Asian Train Derailment Survivors Struggle with PTSD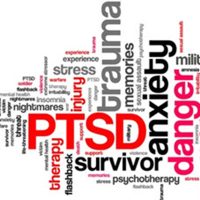 While we deal with our own Ohio train derailment, a similar event a half-world away highlights the emotional issues that accident victims face.
About half of the Balasore triple train accident survivors at SCB Medical College and Hospital in Cuttack are dealing with PTSD. Dr. Jashobanta Mahapatra, associate professor of the Clinical Psychology Department, said it was natural for such an accident to have a severe impact on the minds of the survivors. "Many were found to be severely stressed, fearful, panicked at times and silent. We are counseling them and talking to them along with their family members," he said.
Claiming that all the patients are stable, Dr. Mahapatra said he is optimistic that each survivor will recover from the mental stress while adding that some other sensitive patients may require some more time than others.
PTSD: Emotional or Physical Injury?
We hinted that PTSD was an emotional injury. PTSD certainly has emotional effects. But it has a physical cause.
Usually, if you feed a good habit or bad habit, it grows. By the same token, extreme stress, like surviving a harrowing train derailment, car crash, or other such injury, enlarges the area of the brain that controls emotional responses (the amygdala). The enlarged amygdala crowds out the parts of the brain that controls logical responses (the hippocampus).
Think of a cowboy riding a wild stallion. If the cowboy (hippocampus) remains in control, the stallion (amygdala) doesn't buck, or at least doesn't buck as much. If the cowboy lets the reins slip, the stallion runs out of control.
In the Wild West, this imbalance often caused injury. In the human brain, this imbalance causes symptoms like:
Flashbacks,
Anger,
Hypervigilance,
Depression, and
Nightmares.
Such symptoms often cost thousands of dollars to manage. Additionally, victims with these symptoms often cannot find and hold good jobs. A Sugar Land brain injury lawyer obtains compensation for these losses in court.
PTSD Diagnosis and Treatment Issues
In recognition of this science, the Armed Forces of Canada replaced the PTSD designation with OSI (operational stress injury). That relabelling helps end some of the stigma associated with PTSD. But in the United States, the same label, and the same stigma, remain. This stigma creates diagnosis issues. Many people, including many doctors, believe that PTSD victims must simply "get over it."
As a result, these victims often don't get prompt and proper treatment. PTSD is a chemical issue that demands a chemical response. Only a few approved PTSD drugs are available. Other experimental therapies may be available as well. But all these approaches, especially the experimental ones, involve risks. So, the sooner a doctor finds the right medicine, the sooner the patient begins improving.
We also mentioned that PTSD symptoms are "manageable." There's no cure for brain injuries like PTSD. But a combination of drugs and therapy reduces symptoms to the point that most victims can function fairly well.
Therapy, like drugs, is a trial and error process. Not all kinds of therapy work for all victims. There's no one size fits all.
As victims struggle to get a handle on their PTSD, they experience severe emotional distress. A Missouri City personal injury lawyer can obtain compensation for these losses as well.
Count on a Savvy Fort Bend County Attorney
Injury victims are entitled to significant compensation. For a free consultation with an experienced personal injury attorney in Missouri City, contact the Henrietta Ezeoke Law Firm. Virtual, home, and hospital visits are available.
Source:
deccanherald.com/national/east-and-northeast/odisha-train-accident-survivors-show-signs-of-post-traumatic-stress-disorder-say-doctors-1226636.html