Top Three Kinds Of Injury-Related PTSD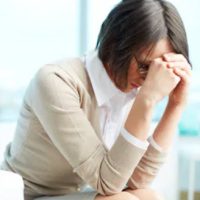 Post traumatic stress is a natural reaction to a stressful or life-threatening event. Post Traumatic Stress Disorder is a brain injury. Extreme stress triggers a chemical imbalance in the brain, which makes it impossible for victims to react logically to stressful situations. Additionally, this imbalance causes symptoms like depression, flashbacks, anger, sleeplessness, and hypervigilance. No one is sure where the line is between post traumatic stress and PTSD.
Some other things about PTSD are much clearer. For example, the aforementioned symptoms are often disabling. People who cannot sleep well at night, are prone to anxiety attacks, and exhibit other such symptoms usually cannot make it through the day. Additionally, if the PTSD was accident-related, a Missouri City brain injury attorney can obtain the compensation these victims need and deserve.
Car Crash
PTSD is commonly associated with military veterans. A high-speed vehicle collision is perhaps the most stressful event a civilian can endure. So, it's not surprising that car crashes are the leading non-combat PTSD cause. As many as 50 percent of these victims must suffer through uncomplicated PTSD or another form of this brain injury.
There's nothing "uncomplicated" about uncomplicated PTSD. This U-word simply means that a single event, as opposed to the cumulative effects of multiple events, caused the PTSD.
Like other brain injuries, car crash-related PTSD is difficult to diagnose and treat. As mentioned, initial PTSD symptoms are exactly like initial post traumatic stress symptoms. So, by the time a doctor orders a brain scan and recognizes the difference, the PTSD is more advanced and much more difficult to treat.
A Missouri City personal injury lawyer promptly connects car crash victims with top-notch doctors. These professionals know how to diagnose and treat car crash injuries. As a bonus, these doctors normally charge nothing upfront.
Dog Bite
Child victims are especially prone to dog bite-related PTSD. Hypervigilance, which in this case is an irrational fear of all dogs, is the most common symptom. These children usually struggle with the other aforementioned symptoms as well.
Usually, dog bite-related PTSD is not degenerative. So, the injury normally doesn't get any worse. The bad news is that many PTSD treatment methods are inappropriate for children. The drugs are very strong and have powerful side-effects. Additionally, most therapists are trained to deal with adult PTSD, not childhood PTSD. Therefore, these children have a hard time finding the help they need.
Negligent Security Assaults
Dog owners have a legal responsibility to control their animals and prevent animal attacks. Similarly, property owners have a legal duty to provide safe environments and prevent assaults. Owners breach their duty of care when they provide inadequate security. Examples include broken cameras and non-working security gates.
Medically, there's not much difference between a combat-related assault and a negligent security-related assault. Both incidents often cause PTSD. Furthermore, many assault victims self-medicate with alcohol or drugs. This self-medication makes their PTSD much harder to treat.
Reach Out to a Tough-Minded Fort Bend County Attorney
Injury victims are entitled to significant compensation. For a free consultation with an experienced personal injury attorney in Missouri City, contact the Henrietta Ezeoke Law Firm. We routinely handle matters in Harris County and nearby jurisdictions.
Source:
nature.com/articles/s41398-020-00974-4