What Is Inadequate Security?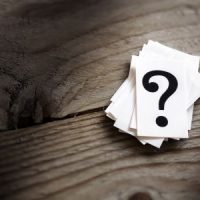 As outlined below, Texas property owners usually have a duty of care to ensure that their commercial and noncommercial guests are safe and secure. Inadequate security is basically a lack of care. Examples of inadequate security include broken cameras, burned-out lights, broken gates, and an inadequate level of security (e.g. hiring an unarmed guard when an armed guard is necessary). Inadequate security gives evildoers a chance to do evil things.
If a breach of duty caused injury, a Missouri City personal injury attorney can usually obtain compensation for those injuries in court. This compensation typically includes money for economic losses, such as medical bills, and noneconomic losses, such as pain and suffering. Negligent security claims are often quite complex. Typically, the responsible owner is an out-of-state holding or other corporation. So, only the most experienced lawyers should handle these cases.
Nuts and Bolts of an Inadequate Security Claim
The duty of care, which was mentioned above, is only one component of an inadequate security claim.
Before we address the other two, we should mention that the duty of care varies in some situations. For example, if the victim was a guest of a hotel guest, the hotel owner had a lower duty of care. If a guest of a hotel guest comes to the door, the hotel owner doesn't benefit, either financially or nonfinancially.
Regardless of the duty of care, the other two components of an inadequate security claim are knowledge of the hazard and foreseeability of injury.
A Missouri City personal injury lawyer can use direct evidence of actual knowledge in court. This direct evidence might be a security survey report or a previous victim's report of an inadequate security-related injury.
Circumstantial evidence of constructive knowledge (should have known) usually involves the time-notice rule. If an apartment's security gate just broke, the owner probably didn't know about it, so no liability applies. If the gate had been broken for several days or weeks, an employee should have spotted the problem, and the owner should have addressed the issue.
Foreseeability basically means possibility of injury. Evidence of foreseeability includes prior similar incidents at that location, the neighborhood's crime rate, the type of business, and prior similar incidents at nearby locations.
Possible Defenses
Lack of evidence and comparative fault/assumption of the risk are the most common inadequate security defenses in Texas.
Until recently, jurors could presume that negligence caused falls, swimming pool drownings, negligent security assaults, and other such injuries. Then, the Texas Supreme Court diluted a key legal doctrine in this area. As a result, victim/plaintiffs need substantial evidence not only to establish their claims, but also to obtain maximum compensation for their injuries.
Assumption of the risk and comparative fault are basically the same defense in the Lone Star State. This defense basically shifts blame from the owner to the victim. Assume Tommy was carrying a large amount of cash in a dark alley. The jury might conclude that the business owner and Tommy were both at fault. The owner should have made that dark alley safer, and Tommy should have been more careful.
Texas is a modified comparative fault state with a 51 percent threshold. Victims are entitled to compensation if they are no more than 49 percent responsible for their injuries.
Connect with a Diligent Harris County Attorney
Injury victims are entitled to significant compensation. For a free consultation with an experienced personal injury attorney in Missouri City, contact the Henrietta Ezeoke Law Firm. We routinely handle matters in Fort Bend County and nearby jurisdictions.
Source:
jec.unm.edu/education/online-training/torts-tutorial/duty-of-care-intent-or-negligence