Wrongful Death Lawsuit Update – Houston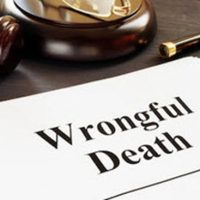 Many wrongful death lawsuits have been filed regarding the Astroworld Festival tragedy that occurred in Houston in early November 2021. 10 people died in the tragedy at Astroworld amusement park. The family of Axel Acosta–one of the victims–recently settled their Houston wrongful death lawsuit case. The terms of the settlement were not announced.
Other Possible Settlements
KTRK, a Houston television station, recently reported that another Astroworld case that involved Brianna Rodriguez–a 16-year-old high school student–had also been recently settled. Settlement terms were not made public.
Astroworld–What Was It?
The Astroworld Festival was created by Travis Scott and was organized by concert promoter Live Nation. The event was streamed on Apple Music.
The Astroworld Festival was sold out in one hour with 100,000 people expected to attend. Houston authorities reduced that number as the event neared. ScoreMore Shows based in Austin, Texas–a Live Nation subsidiary–was in charge of the show.
ScoreMore drafted an operations plan that planned for many occurrences, among them:
Severe weather.
Deaths.
Traumatic injuries.
Lost concert-goers.
Riots
Intoxicated and unruly fans.
Interestingly, the operations plan did not include mosh pit safety concerns nor plans for a crowd surge.
Astroworld–What Happened?
Crowds began to arrive and line up at the festival grounds as early as 5:00 a.m. on November 5, 2021. At 8:15 a.m. the Houston Fire Department was notified that some would-be concert-goers were throwing garbage at each other and surging toward the festival grounds. At 10:00 a.m. festival crowds began to try to pull down fences and barricades. The staff soon began to lose control of certain crowd control checkpoints.
People Trampled
The frenzy to enter the festival grounds built during the day, and when Travis Scott appeared on the stage 17 minutes late, crowd members pressed toward the stage in what was called a human crush. Ten minutes later, authorities realized that they had now lost control of the stage. Scott kept performing as chaos engulfed the stage and adjacent areas. At around 10:00 p.m. the show ended early, with over three hundred people treated for injuries related to the crush. In addition, 10 people died at the festival grounds.
What is Wrongful Death?
State wrongful death statutes allow relatives of a deceased person to file a lawsuit in order to gain compensation if the person died because of the acts of another party. The other party's acts could be intentional or accidental.
 Not Criminal
Attempted murder, for example, is a criminal charge with fines and prison terms as possible outcomes. A wrongful death claim, however, should be considered a personal injury claim brought by a victim's family members since the deceased person would not be able to file the lawsuit themselves.
 Seek Professional Legal Help
Wrongful death claims are a civil matter, and do not directly involve the police since criminal charges are not filed. Wrongful death claims need to be filed as a civil lawsuit by an experienced, compassionate Missouri City personal injury attorney like Henrietta Ezeoke. Our office will speak to you personally about your potential case and will advise on prudent next steps. If you have a Missouri City or Houston issue that has resulted in a wrongful death, do not hesitate to call the Henrietta Ezeoke Law Firm today at 713-234-0030 or schedule a free consultation online.
Source:
houstonpublicmedia.org/articles/news/houston/2022/10/20/435598/families-of-astroworld-festival-victims-reach-settlements-in-wrongful-death-lawsuits-nearly-one-year-after-tragedy/