Houston/Galveston Bus Accident Update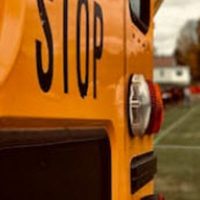 Chain Reaction Gulf Freeway Crash
A chain-reaction school bus accident occurred on Saturday, October 22nd on the Gulf Freeway between Galveston and Houston, Texas. The accident involved two Galveston Independent School District police vehicles and three school buses.
 No Serious Injuries
No serious injuries were reported, but a total of 27 Galveston Ball High School students and one of the bus drivers were transported to area hospital facilities. The most common injuries reported were back and neck issues.
 Band and Drill Team
There were no football players on the buses. Instead, all of the passengers were Galveston Ball High School  band and drill team members. Luckily, the players were already at the stadium and were not involved in the chain reaction collision.
EMS Sent to the Scene
EMS crews from the La Marque Fire Department were quickly dispatched to the accident scene. They evaluated the condition of the students and bus drivers and transported the injured appropriately.
Waller Incidents
In September, an 18-wheeler crashed head on with a school bus at the intersection of FM1488 and Kickapoo Road. The truck crossed the center line and the collision occurred. The bus driver was preliminarily cleared of any wrongdoing. Amazingly, no deaths or serious injuries were reported.
In another Waller County, Texas incident, 20 university baseball players were involved in a charter bus rollover accident just outside of the Houston area in April, 2022. The bus rolled over near Buc-ee's and as first responders arrived, they found a bus resting on its side.
A flight-for-life aircraft had to be called to transport some victims to the hospital. The victims were college baseball players from the Spartans Post Grad Academy. One victim was trapped in the bus as the first responders arrived and that person had to be removed with the help of the local fire department.
Interestingly, only the bus was involved in the incident as there were no other vehicles that caused the mishap. One student reported hearing a noise and then being thrown to the ground.
Authorities were investigating the cause of the accident.
Katy Crash
In March, 2022, a school bus crash near Katy, Texas injured four persons. One person was transported by helicopter to Memorial Hermann Hospital as a Katy Independent School District bus collided with a Houston METRO Park and Ride Bus on Kingsland Road.
Two students were also taken to the hospital, but their injuries were not listed as life-threatening. Although there were no passengers on the METRO Park and Ride bus, the bus driver was injured and subsequently taken to an area hospital. The cause of the crash was not immediately known.
Reach Out for Attorney Help
Whenever there are injuries in a bus-related accident, there are expenses, and these expenses should be paid by the at-fault party and/or their insurance carrier. If you or a loved one have been involved in a bus crash, do not try to negotiate with insurance companies yourself. Bus accidents can be notoriously complex with many liable parties involved. Therefore, call caring and compassionate Missouri City car accident attorney Henrietta Ezeoke. Our office knows how to deal with insurance companies and will help you receive a just settlement. Call us today at 713-234-0030, or contact her online to schedule a free consultation.
Source:
abc13.com/tag/school-bus-accident/