What To Expect In A Wrongful Death Claim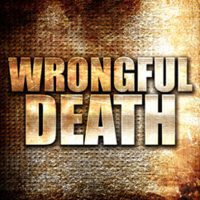 Car crashes, assaults, falls, and other injuries almost instantly kill hundreds of thousands of Americans every year. Toxic exposure, medical mistakes, and other such negligent acts often cause terminal diseases. The pain and suffering these incidents cause is almost unimaginable. Additionally, these untimely deaths cause severe economic woes. Wrongful deaths deprive these survivors of what was, in many cases, their only breadwinner.
A Missouri City personal injury attorney cannot turn back the clock and change the past. No one can do that. However, an attorney can do the next best thing, which is obtain financial compensation that enables these survivors to move forward with their lives. In most cases, that's what the deceased person would have wanted. This compensation usually includes money for pecuniary losses, such as the decedent's final medical bills and future lost emotional and financial support.
Starting a Claim
Car crashes, medical malpractice, defective products,  and other negligent acts usually cause injury-related deaths. Evidence collection is usually the first order of business in a personal injury claim. A Missouri City personal injury lawyer must normally prove negligence, or a lack of care, by a preponderance of the evidence, or more likely than not.
Evidence in a wrongful death claim usually includes the police accident report and eyewitness statements. This evidence usually establishes the cause of the wrongful death.
Usually, minimum effort yields minimum results. To obtain maximum compensation, a Missouri City personal injury attorney must dig deeper.
Electronic evidence, like a vehicle's Event Data Recorder, often fills in the blanks. Experts, like an accident reconstruction engineer, often help as well. Furthermore, accountants and psychologists must help determine items like damages for lost future financial and emotional support.
Once sufficient evidence is in hand, attorneys can determine a claim's settlement value. The settlement value is like a car's sticker price. At this point, settlement negotiations can begin in earnest.
Resolving a Claim
Most Harris County wrongful death claims settle out of court, during informal or formal settlement negotiations.
During informal negotiations, which could last weeks or months, attorneys exchange offers and counteroffers, usually in letters, so there are no misunderstandings about settlement terms. These negotiations are often successful, unless the parties are very far apart on a settlement figure or the defendant contests liability.
Judges usually rule on pretrial motions which allow or exclude certain claims or defenses. These rulings eliminate these liability questions, allowing informal negotiations to continue.
When the two sides are far apart, most Fort Bend County judges appoint professional mediators. These individuals know how to help two parties find common ground. Perhaps more importantly, litigation parties have a legal duty to negotiate in good faith during mediation. "My way or the highway" is not a good-faith offer.
Because of these factors, formal mediation is about 90 percent successful in wrongful death claims.
Reach Out to a Diligent Harris County Attorney
Injury victims are entitled to significant compensation. For a free consultation with an experienced personal injury attorney in Missouri City, contact the Henrietta Ezeoke Law Firm. We routinely handle matters throughout Southeast Texas.
Source:
cdc.gov/nchs/fastats/accidental-injury.htm