What Causes Pedestrian Accidents?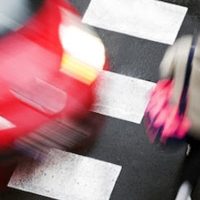 When pedestrians are killed or seriously injured, these incidents may be unintentional, but they are not accidents. People accidentally leave the water running. They don't accidentally strike pedestrians who are in a crosswalk or directly in their path. When people make such mistakes, they should accept the consequences of those mistakes. In this context, these consequences include paying compensation for damages.
That seems like a straightforward principle, but insurance company lawyers twist it. Instead of doing the right thing, they hire teams of lawyers who use legal loopholes to reduce or deny compensation, regardless of how much the victim needs and deserves. When insurance company lawyers get involved, a Sugar Land pedestrian accident lawyer must get involved as well. Victims who take on insurance companies without lawyers almost always settle for less. On the other hand, when an attorney gets involved, the results usually exceed the victim's expectations.
Driver Impairment
The major kinds of driver impairment cloud judgment and slow motor skills. Therefore, impaired tortfeasors (negligent drivers) often miscalculate the distance between themselves and pedestrians. If or when they discover that miscalculation, their reflexes are so slow they cannot do anything about it.
Driver impairment became even more common during pandemic lockdowns, when traffic enforcement ceased  and roads emptied. Some major kinds of impairment, which persist to this day, include:
Alcohol: The depressing and judgment-suppressing effects of alcohol make it a popular party drink. But these effects are often deadly when one is behind the wheel. In fact, alcohol causes about a third of the fatal collisions in Texas.
Fatigue: People who would never consider drinking and driving often drive while seriously fatigued without giving it a second thought. Scientifically, fatigue and alcohol affect the body and brain in roughly the same way. Driving after eighteen consecutive awake hours is like driving with a .05 BAC level. That's above the legal limit for many drivers in Texas.
Illness: Similarly, many people believe that moderate flu-like symptoms, such as fever, coughing, watering eyes, and sneezing, doesn't affect them too much. These people are wrong. In one study, such illness symptoms decreased driving ability by about 50 percent.
In all these cases, when drivers get behind the wheel, they aren't at their best, physically, mentally, or otherwise. So, these drivers have breached their duty of care before they put their vehicles in gear. If a breach of care causes damages, a Missouri City personal injury lawyer can obtain compensation in court.
Aggressive Driving
Speeding also has a dual adverse effect. Excessive speed decreases reaction time and multiplies the force in a collision between two objects. Speeding drivers have less time to react to pedestrians in the roadway and other hazards. When behind the wheel, a few nanoseconds could make all the difference. Furthermore, speed transforms a non-injury collision into a serious or fatal injury wreck.
Other kinds of aggressive driving include unsafe turning, running stop signs, and changing lanes unsafely. Since pedestrians have no protection from onrushing vehicles, a tiny bit of aggressive driving could literally make the difference between life and death for a pedestrian victim.
Connect With a Thorough County Attorney
Injury victims are entitled to significant compensation. For a free consultation with an experienced personal injury attorney in Missouri City, contact the Henrietta Ezeoke Law Firm. We do not charge upfront legal fees in these matters.
Source:
nytimes.com/2016/05/23/science/its-no-accident-advocates-want-to-speak-of-car-crashes-instead.html