Do I Automatically Get A Wrongful Death Settlement?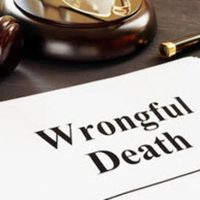 Out-of-court settlements, which resolve over 95 percent of the wrongful death claims in Texas, end cases sooner. As a result, survivors get their checks sooner and are able to move on with their lives sooner. These resolutions also give both parties more control over the outcome. However, there's no guarantee that an insurance company lawyer will offer a fair settlement, especially if one of the defenses outlined below might apply.
If a defense might apply, many personal injury attorneys look for an easy way out, mostly because they're afraid of insurance company lawyers. But the best Missouri City personal injury lawyer doesn't back down. Instead, a good lawyer doubles down. This means additional evidence collection and legal analysis. As a result, it takes longer to settle complex claims. But the time investment is worthwhile, because it generally yields financial gain.
Comparative Fault
Car crashes are the leading cause of injury-related death in the United States, and the contributory negligence defense often applies in these claims.
Tragedies like divorces, wars, and car crashes often have multiple causes. For example, if Thelma was speeding when Louise changed lanes without looking or signaling, they might both be at fault for a wreck.
We should mention that there's a difference between a contributing cause and cause-in-fact. If the Thelma and Louise accident happened on a rain-slick road, the environment contributed to the wreck, but didn't cause it.
We should also mention that there's a difference between fault and liability. If an insurance adjuster decides Thelma was at fault for the wreck, she may still be eligible for compensation, mostly because of the comparative fault defense. So, you don't know how much compensation you may be entitled to until a Missouri City personal injury attorney evaluates your case.
In these cases, jurors must divide responsibility 50-50, 80-20, or otherwise, based on the evidence. Texas is a modified comparative fault state with a 51 percent bar. If a victim is no more than 49 percent responsible for a fatal crash, the tortfeasor (negligent actor) must pay compensation.
So, it all goes back to the evidence in the case. For example, if the evidence shows that Louise looked before changing lanes but didn't signal, jurors would most likely reduce her percentage of fault to almost nothing.
Assumption of the Risk
This defense is similar to contributory negligence in many ways. One big difference is that assumption of the risk normally involves a "Beware of Dog" or other warning sign. These signs make it easier for insurance company lawyers to establish both prongs of the assumption of the risk defense, which are:
Voluntary assumption of
A known risk.
So, it's not enough for a property owner or other tortfeasor to post a warning sign. The insurance company must also prove, by a preponderance of the evidence, that the victim saw the sign, could read the sign, and could understand what it meant.
If the insurance company establishes the basic elements of this defense, jurors normally use the comparative fault percentage-of-responsibility formula to apportion liability for damages.
In a wrongful death case, these damages usually include compensation for pecuniary losses, such as final expense, the decedent's pain and suffering, and the decedent's medical bills. Survivors may also be eligible for compensation for their grief, usually under a separate theory like negligent infliction of emotional distress.
Reach Out to a Dedicated Fort Bend County Attorney
Injury victims are entitled to significant compensation. For a free consultation with an experienced personal injury attorney in Missouri City, contact the Henrietta Ezeoke Law Firm. The sooner you reach out to us, the sooner we start fighting for you.