What Causes Motorcycle Wrecks?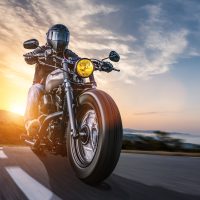 Negligence usually causes motorcycle wrecks and motorcycle wreck injuries. These injuries usually include severe broken bones. A double-impact wreck, a collision with a vehicle and a fall off the bike, usually shatters bones. As a result, doctors must use metal pins, screws, and other parts when they surgically reconstruct these bones. Advanced bone reconstruction surgery is just one reason the average injury-related medical bill usually exceeds $40,000.
If negligence, as outlined below, causes a motorcycle crash or any other injury incident, a Sugar Land motorcycle accident lawyer can obtain substantial compensation in court. This compensation not only includes money for the aforementioned medical bills and other economic losses. Victims are also entitled to compensation for their emotional distress and other noneconomic losses. Quite simply, if someone causes a vehicle collision or other mess, that person should clean up that mess.
Impaired Driving
Sometimes, the chain of events which ends in a motorcycle wreck begins before the tortfeasor gets behind the wheel. Some kinds of driver impairment include:
Drugs: Marijuana is the leading cause of drugged driving wrecks in Texas. This drug, which usually suppresses anxiety, blurs reality and impairs motor skills. This combination makes it very dangerous for these users to operate motor vehicles.
Alcohol: It's usually legal to drink alcohol. It's usually illegal, and always dangerous, to drive under the influence of alcohol. The impairing effects of this substance begin with the first drink.
Fatigue: Like alcohol and drugs, extreme drowsiness affects judgment ability and motor skills. In fact, driving after eighteen consecutive awake hours is like driving with an .05 BAC level, which is above the legal limit in Texas for some drivers.
Medical Condition: Fever, coughing, sneezing, watery eyes, and other symptoms of flus and colds significantly reduce driving ability. Serious medical conditions, like diabetes and heart disease, could cause a loss of consciousness behind the wheel.
Many drivers, even when they're at their best, have a hard time spotting small motorcycles amidst a sea of pickup trucks, SUVs, and other large vehicles. So, a slight impairment is all it takes to cause a motorcycle wreck.
A Missouri City personal injury lawyer can often obtain additional compensation in these collisions, since arguably, these tortfeasors knew they were unfit to drive when they got behind the wheel.
Aggressive Driving
The same slight impairment analysis applies to aggressive driving-related motorcycle wrecks. These riders are almost totally unprotected from oncoming vehicles, and today's cars and trucks are bigger and faster than ever.
Excessive speed, perhaps the most common form of aggressive driving, is a good example. If a tortfeasor is traveling 5mph above the limit and hits another four-wheel vehicle, the wrecks may cause only minor personal injury and other damages. But that amount of excessive speed is more than enough to seriously injure a motorcycle rider.
Other kinds of aggressive driving include tailgating, running a stop light, and making an illegal turn. All these activities increase the risk of and/or force in a collision.
Connect With a Savvy Fort Bend County Attorney
Injury victims are entitled to significant compensation. For a free consultation with an experienced personal injury attorney in Missouri City, contact the Henrietta Ezeoke Law Firm. Attorneys can connect victims with doctors, even if they have no insurance or money.
Source:
pubmed.ncbi.nlm.nih.gov/31888976/