Legal Options in Bicycle Crash Cases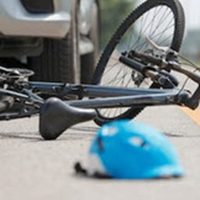 Bicycle wreck victims badly need financial compensation. The average injury-related medical bill usually exceeds $40,000. Furthermore, since many of these victims are unable to work for months, their financial situations get worse every day. The financial and emotional stress lengthens the time required for, and the expense of, injury recovery, and the downward spiral continues. As a result, the physical and emotional wounds that a bicycle crash causes usually never entirely heal.
Depending on the facts, a Sugar Land bicycle accident lawyer has several legal options in these cases. An attorney must identify the proper course of action almost immediately. Early errors may not be fatal, but at the very least, they delay compensation in a case. This compensation usually includes money for economic losses, such as medical bills, and noneconomic losses, such as pain and suffering.
Negligence Per Se
Traffic violations, like illegal turns, cause some bicycle accidents in Texas. For example, before tortfeasors (negligent drivers) turn right, they must look to the right and ensure they aren't crossing in front of bicyclists. The negligence per se rule applies if a driver violates a safety law and that violation substantially causes injury.
This rule only applies if emergency responders issue traffic citations. They often don't issue citations in these cases, mostly because they don't want to get involved in what they consider to be civil matters.
Ordinary Negligence
This principle applies if a tortfeasor committed a traffic violation and didn't get cited, or if the tortfeasor was dangerously impaired but not legally impaired. Alcohol is a good example. Judgment and motor skill impairment begins with the first drink, but most people are legally intoxicated after three or four drinks.
In Texas, to prevail on an ordinary negligence claim, a Missouri City personal injury lawyer must prove four elements:
Duty: Most drivers have a legal duty of reasonable care. They must avoid accidents if possible. Commercial drivers, like Uber drivers, usually have a higher duty of care in Texas. They must go the extra mile to avoid accidents.
Breach: Traffic violations and driver impairment are the two most common breaches of duty. Motorists breach their duty of care if they don't obey the rules of the road or aren't at their best, physically, mentally, and otherwise, when they get behind the wheel.
Cause: The breach must substantially cause the damages in Texas. If a bicycle crash victim wasn't wearing a helmet, that failure might contribute to injury. But it didn't substantially cause injury.
Damages: In most cases, victims must sustain physical injuries to obtain compensation in court. Some victims may be entitled to compensation for near-miss accidents, under a theory like negligent infliction of emotional distress.
Victim/plaintiffs must prove each element by a preponderance of the evidence, or more likely than not.
Defective Product
Driver error causes over 98 percent of the bicycle wrecks in Texas. A defective product, which could be on the car or on the bicycle, causes most of the others.
Defective tires are the primary culprit. Tires must be well-designed and manufactured to withstand considerable wear and tear. Usually, manufacturers are strictly liable for the injuries their defective products cause. There's no need to prove negligence or negligence per se in these cases.
Count On a Thorough Harris County Attorney
Injury victims are entitled to significant compensation. For a free consultation with an experienced personal injury attorney in Missouri City, contact the Henrietta Ezeoke Law Firm. The sooner you reach out to us, the sooner we start fighting for you.
Source:
pubmed.ncbi.nlm.nih.gov/31888976/