The Five Types Of Car Crash PTSD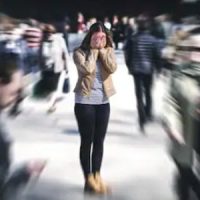 Post Traumatic Stress Disorder affects about half of all car crash victims in Texas. Contrary to popular myth, PTSD is not a fright-related processing disorder. Instead, it's a stress-related brain injury. Car crashes, military combat, sexual assaults, and other extreme trauma events alter the brain's chemical composition. The amygdala (part of the brain that controls emotional responses) enlarges and crowds out the cerebral cortex (logical responses).
This imbalance causes symptoms like anger, depression, nightmares/sleeplessness, and hypervigilance. Normally, these symptoms are treatable, according to the severity of the injury. However, the injury itself is permanent. Therefore, unless these victims get lifelong, effective treatment, they cannot possibly make it through the day.
Treatment and therapy aren't free. A Missouri City car accident lawyer works to hold tortfeasors (negligent drivers) responsible for these costs. A public or private health insurance company shouldn't have to pay them. Additionally, an attorney obtains compensation for noneconomic losses, such as pain and suffering. This money doesn't cure a brain injury, but it does make the future a little brighter for car crash victims.
Normal Stress Response
NSR is basically pre-PTSD. Almost 100 percent of car crash victims experience NSR. They're shaken up after a wreck, cannot function for several hours or days, and have a hard time putting the crash behind them.
If doctors immediately and properly diagnose and treat NSR, the brain injury doesn't get worse and the symptoms don't get worse either. In future months and years, these victims usually need someone to talk to at certain times. But they rarely need prescription medication and/or professional therapy.
Unfortunately for victims, the shakes is also a symptom of accident shock, a condition that quickly wears off. If doctors misdiagnose NSR, it usually progresses to the next level of PTSD. This progression requires professional medical intervention.
Acute Stress Disorder
ASD is a little more common among car crash victims. It occurs following a life-threatening event, like a serious vehicle collision, or a seemingly life-threatening event, like a sudden job loss.
ASD is also a little more serious. These victims usually require short-term medication and/or physical therapy.
PTSD drugs are fairly effective, but they're also very powerful and have many side-effects. Therefore, not all PTSD victims can tolerate the necessary dosage. Multiple forms of PTSD therapy, like individual and group therapy, are usually available. Not everyone responds to the same kind of therapy in the same way. Therefore, this process tends to be hit and miss.
A Missouri City personal injury attorney advocates for victims throughout the treatment process, so they get the treatment they need.
Uncomplicated PTSD
This form of PTSD is even more common among car crash victims. A single traumatic event causes it. This level of Post Traumatic Stress Disorder is also the first level of full-blown PTSD.  As mentioned, since their brain injuries never improve, these victims require lifelong professional support.
Complex PTSD
Multiple smaller incidents cause complex PTSD. For example, a victim might be in a near-miss collision, and then in an actual collision. The cumulative effects of such trauma make this form of PTSD very hard to treat.
Comorbid PTSD
Mostly due to misdiagnosis issues, many PTSD patients self-medicate with drugs or alcohol. This approach usually eases PTSD symptoms for a while, which is why so many people self-medicate. However, this approach leads to much larger problems in the future.
Reach Out to a Compassionate Fort Bend County Attorney
Injury victims are entitled to significant compensation. For a free consultation with an experienced personal injury attorney in Missouri City, contact the Henrietta Ezeoke Law Firm. We do not charge upfront legal fees in these matters.
Source:
ncbi.nlm.nih.gov/pmc/articles/PMC2396820/