Legal Options In Dog Bite Cases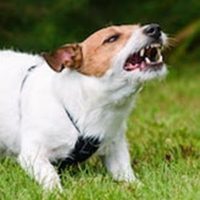 In 2021, homeowners insurance companies paid almost $900 million to settle dog bite injury claims. Texas had one of the leading per-case averages, at almost $40,000 per settlement. These incidents often cause catastrophic physical and emotional injuries. Both kinds of injuries usually never entirely heal. Doctors, emotional therapists, and physical therapists do their best. Yet despite all their efforts, physical and emotional scars often remain.
Usually, where there's a wrong, there's a remedy. In this situation, several different remedies are available. Each one has some pros and cons, and each one is only applicable in some situations. Only the most experienced Sugar Land personal injury attorney can sort through all these options and obtain maximum compensation for your serious injuries. This compensation usually includes money for economic losses, such as medical bills, and noneconomic losses, such as pain and suffering.
Dog Bite Claims
The laws in Texas and other states usually try to balance the interests of victims and owners. As mentioned, victims need and deserve substantial compensation. Animal owners have rights too. They should be able to rescue animals from shelters, even if those dogs have violent pasts, and give them good homes. Therefore, a web of laws could apply to an animal attack in the Lone Star State, as follows:
Scienter (Knowledge): Animal owners are liable for the aforementioned damages if they knew the animal was potentially vicious before it attacked someone. A Missouri City personal injury attorney often focuses on pre-bite behavior, like aggressive lunging and vicious snarling. Previous attacks of animals or people may also be admissible.
Ordinary Negligence: To recover on a negligent handling claim, a plaintiff must prove: the defendant owned or possessed an animal, the defendant owed a duty to exercise reasonable care to prevent the animal from injuring others, the defendant breached that duty, and the defendant's breach proximately caused plaintiff's injury. These plaintiffs don't have to prove scienter.
Negligence Per Se: Texas has some of the strongest animal restraint laws in the country. In some cases, the law even requires owners to chain their animals. The law also features leash laws and fence laws. If owners violate one of these laws, and that violation substantially causes injury, the owner could be liable for damages as a matter of law.
Failure to Stop Attack in Progress: Legal responsibility extends beyond the pre-bite environment. Texas is one of the only states that recognizes this cause of action. If owners want the right to keep large and potentially dangerous dogs, they must accept the responsibility of controlling them.
Third-party liability applies in some cases. For example, landlords are legally responsible for bite injuries if the owner had actual or constructive (should have known) knowledge that the animal was dangerous, and the attack occurred in a common area.
Animal Attack Defenses
Provocation, which is normally an offshoot of contributory negligence, is probably the most common dog bite defense in Texas.
In the everyday world, owners often claim victims "provoked" dogs because they moved quickly, acted frightened, or made a sudden loud noise. In a court of law, these actions aren't sufficient. Instead, provocation is a physical act that's almost akin to torture.
Comparative fault principles usually apply in this situation. Frequently, the victim provoked a dangerous dog or a negligently-cared-for dog. The owner is responsible for a proportionate share of damages ifs/he was at least 51 percent responsible for the attack.
Reach Out to a Diligent Harris County Attorney
Injury victims are entitled to significant compensation. For a free consultation with an experienced personal injury attorney in Missouri City, contact the Henrietta Ezeoke Law Firm. The sooner you reach out to us, the sooner we start fighting for you.
Source:
iii.org/press-release/triple-i-us-home-insurers-paid-out-nearly-900m-in-dog-related-claims-in-2021-041222