Breaking Down Swimming Pool Injuries in Texas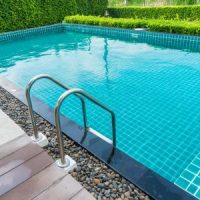 Unintentional drownings are the leading case of death for children under four. A child this age can drown in as little as one inch of water. So, for safety purposes, the kiddie pool might as well be the high-dive pool. The safety outlook isn't much better for older children. Drowning is the leading cause of injury-related death for children under 14. Other kinds of swimming pool injuries are outlined below.
Regardless of the victim's age, a sudden and unexpected personal injury is a financial and emotional tragedy for a family. So, a Sugar Land personal injury lawyer works hard to obtain the financial compensation these victims need and deserve. This compensation usually includes money for economic losses, such as medical bills, and noneconomic losses, such as pain and suffering.
Kinds of Injuries
Lack of proper maintenance and lack of proper supervision causes most of the swimming pool drownings in Texas.
Many owners pay lots of attention to swimming pool water. But they pay almost no attention to swimming pool equipment, like the drains. If drains pull in too much water, they also pull people below the surface. These invisible riptides can affect even experienced swimmers.
Sometimes, drains and other swimming pool equipment are defective. Generally, manufacturers are strictly liable for the injuries their defective products cause.
Inadequate maintenance could also cause poisonings. If the chlorine level is too high, this caustic substance could cause chemical burns to the ears, nose, and throat. If the chlorine level is too low, swimmers risk severe bacterial infections.
Inadequate supervision-related injuries usually happen when the pool is crowded or empty. When children swim in crowded conditions, everyone assumes someone else is watching the child. Other times, children break into backyards and swim in pools without permission or supervision. These drownings involve special legal issues, which are outlined below.
Liability Issues
Especially in terms of supervision injuries, a state or local law often establishes the standard of care. For example, most cities in Greater Houston require owners to install safety measures like a tall fence and a self-latching gate that operates from the pool side. These regulations also require owners to store lifesaving equipment near the water. If owners violate safety laws, and these violations cause injury, the owner could be liable for damages as a matter of law.
Other times, a Missouri City personal injury lawyer uses the ordinary negligence doctrine to obtain compensation for victims. Victim/plaintiffs must prove that the owner had a duty of care and the owner knew about, or should have known about, the injury-causing hazard.
Generally, if the victim was an invited or paying guest, the owner had a duty of reasonable care. This high responsibility level also applies if a child trespasser was injured at a swimming pool or other attractive nuisance.
Comparative fault, in one form or another, is the most common insurance company defense in these matters.
Straight-up comparative fault shifts accident blame from the owner to the victim. For example, if Ralph slipped and fell on a wet spot, the insurance company might argue that Ralph didn't watch where he was going.
Warning signs, like "No Lifeguard on Duty," often trigger the assumption of the risk defense. A sign alone doesn't excuse owner negligence. Additionally, lawyers must prove the victim saw the sign, could read the sign, and could understand what the sign meant.
Work With a Diligent Harris County Attorney
Injury victims are entitled to significant compensation. For a free consultation with an experienced personal injury attorney in Missouri City, contact the Henrietta Ezeoke Law Firm. Virtual, home, and hospital visits are available.
Source:
cbsnews.com/philadelphia/news/doctors-children-drown-one-inch-two-inches-water/