If A U-Haul Truck Hits Me, Can I Sue The Company?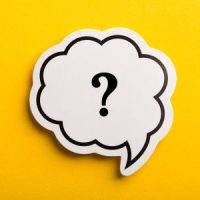 Fully-loaded 15' U-Haul moving trucks often weigh more than 25,000 pounds. The massive weight usually causes catastrophic injuries. Texas has a very weak vicarious liability law. So, in order for these victims to sue the company, they must bypass the federal Graves Amendment. This law protects companies like U-Haul and Enterprise from lawsuits when their vehicle renters cause collisions.
Missouri Democrat Sam Graves attached this provision to a large omnibus transportation bill in the House of Representatives in 2005. Like many policy riders, the brief and poorly-drafted Graves Amendment has several holes. Similarly, since there is almost no supporting legislative history, its mandates are very subjective.
Vicarious liability in a U-Haul or other rented vehicle collision is a critical part of the litigation strategy for a Missouri City personal injury attorney. Most of these renters have little or no insurance. So, holding the company responsible for damages is usually the only way for these victims to obtain fair compensation for their serious injuries.
Trade or Business of Renting Vehicles
Graves Amendment immunity applies to companies that are in the trade or business of renting motor vehicles. This critical phrase is one of the many that 49 U.S.C. 30106 does not define. So, a Missouri City personal injury attorney must look elsewhere for this definition.
The Uniform Commercial Code, a compilation often used in contract cases, doesn't define trade or business. However, it defines "merchant," a similar term as:
Business in Kind: Motor vehicle rental companies rent motor vehicles, just like hardware stores sell hardware. Many hardware stores also sell pencils and erasers, but that extra inventory doesn't make them office supply stores. Likewise, if a moving supply and storage company rents a few trucks on the side, it is not a motor vehicle rental company.
Specialized Knowledge: Businesses are merchants if their employees have special knowledge about their products. U-Haul and Enterprise clerks know nothing about the vehicles they rent, other than basic "turn the key to start it" information. Additionally, if customers ask advanced questions, clerks refer them elsewhere.
If Graves Amendment immunity does not apply, the person or entity that owned the vehicle could be vicariously liable for damages. Generally, victim/plaintiffs must prove that the lessor allowed an incompetent operator to use the truck, and that incompetent driver caused a wreck. Competency is at the core of the second Graves Amendment provision.
Not Otherwise Negligent
Lessors are only immune from lawsuits if they, or their employees, were not otherwise negligent during the rental transaction. Drivers' license verification, or rather the lack of verification, could be such negligence.
In 2005, clerks had to rely on visual inspections to verify drivers' licenses. There was no cost-effective way to determine if the license was legally valid. People without valid licenses are usually incompetent as a matter of law, unless the suspension was for an administrative reason, like failure to pay child support.
The internet has come a long, long way since 2005. Today, such verification is not just easy. It has become the industry standard. Violation of an industry standard is evidence of negligence.
Lessors have the power to not only verify licenses themselves. They can also easily, instantly, and cheaply obtain driving records. If a lessee (person leasing the vehicle) has a poor driving record that includes recent at-fault collisions and/or prior safety suspensions, that driver may be incompetent under Texas law.
Connect With a Diligent Harris County Attorney
Injury victims are entitled to significant compensation. For a free consultation with an experienced personal injury attorney in Missouri City, contact the Henrietta Ezeoke Law Firm. You have a limited amount of time to act.
Source:
casetext.com/case/ener-v-gandy