High-Speed Police Chase Kills One, Injures One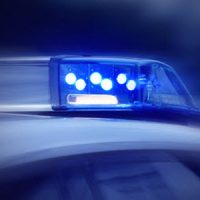 A man who was reportedly driving a stolen Honda Accord was impaled on a metal fence after a reckless police chase.
Investigators say that, at some point, the Honda careened off the road and slammed into a fence on the commercial side of Hirsch Road, near the Langley Road intersection in the East Little York area. The driver was declared dead at the scene. A passenger was rushed to a nearby hospital with serious injuries.
No other details were available.
Reckless Chases
In the 1990s, the Department of Justice called high-speed chases the most dangerous kind of ordinary police work and advised law enforcement agencies to pass anti-chase policies. Most agencies have either ignored this call or enacted policies which are so vague that they do nothing to discourage chases.
Nevertheless, a few law enforcement agencies, especially in Greater Houston and other large urban areas, have strong anti-chase policies. If officers violate written policy, a Missouri City car accident attorney can prove negligence, or a lack of care. These cases are usually strong enough to overcome the qualified immunity defense, which is outlined below.
Violations of informal, ad hoc anti-chase policies may have the same effect. For example, a dispatcher might issue a command like "do not pursue" or "use extreme caution before pursuing." Usually, a Missouri City personal injury attorney obtains such evidence during a lawsuit's discovery process.
Circumstantial evidence is also admissible in this area. In Texas, evidence of police officer recklessness includes:
Time of night or day,
Amount of vehicle traffic on the road,
Zoning law in effect (e.g. industrial, residential, or commercial),
Amount of pedestrian traffic, and
Suspect's alleged offense.
In the above story, officers pursued a nonviolent felony suspect through a mixed residential and commercial area. Arguably, officers ignored several risks when they went all-out to "get the bad guy."
Compensation in a police chase or other negligence claim usually includes money for economic losses, such as medical bills, and noneconomic losses, such as pain and suffering. Additional punitive damages may be available as well, in some extreme cases.
Procedural Issues
Before we discuss the official immunity doctrine, we should touch on the notice of claim rule. Generally, before a victim files a legal action against a city, country, the state, or the federal government, the victim must file a notice of claim.
This notice basically gives the defendant a chance to investigate the claim and settle it quietly out of court, before all the details become public records in court filings.
Usually, negligent officers' employers are financially responsible for the aforementioned damages, under the respondeat superior rule.
Official immunity is trickier. This doctrine shields police officers and other government employees from civil liability unless the official violated clearly established statutory or Constitutional rights of which a reasonable person would have known. Official immunity is an offshoot of sovereign immunity, an age-old doctrine which Texas and most other states have waived, at least in most cases.
Everyone has a Constitutional right to life, liberty, and the pursuit of happiness. A fatal or serious injury in a car wreck obviously affects these rights. So, if officers ignored an official directive, or the above factors, and someone got hurt or killed, including the suspect or a person in the suspect's car, the official immunity doctrine usually doesn't apply.
Contact a Dedicated Fort Bend County Attorney
Injury victims are entitled to significant compensation. For a free consultation with an experienced personal injury attorney in Missouri City, contact the Henrietta Ezeoke Law Firm. We do not charge upfront legal fees in these matters.
Source:
abc13.com/man-impaled-hpd-car-chase-deadly-crash-vehicle-pursuit/12428293/