Feds Look To Change Trucker Safety Rules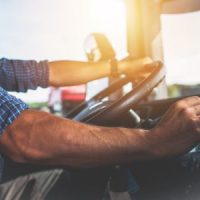 Since the pandemic lockdown, the Federal Motor Carrier Safety Administration has repeatedly watered down key safety laws. The latest effort moves in the opposite direction.
A 2017 review of the 2015 FAST (Fixing America's Surface Transportation) Act determined that the current safety record system was "sound." But the National Academies of Sciences suggested that the FMCSA consider "a more statistically principled approach" for evaluating motor carrier safety.
"Some features of SMS implementation can be improved upon, and some of the details of the implementation are ad hoc and not fully supported by empirical studies," the review stated. "Many of these details of implementation would be easily addressed if the algorithm currently used were replaced by a statistical model that is natural to this sort of discrimination problem."
The public has until May 16 to comment on the proposed rule changes. Then, they enter the final consideration stage.
Evidence in Truck Driver Claims
Driving records and other official records are often vital evidence in truck crash claims. Most truckers have drivers' licenses in several states. So, a Texas driving record is often incomplete, at best.
In ye olden days, running down driving records from different states was a cumbersome and time-consuming process. Now, a Missouri City car accident lawyer can access a truck driver's SMS (safety maintenance system) profile. An SMS report is a bit like an expanded multi-state drivers' license. It includes data about:
Texting, speeding, and other moving violations,
Crash involvement over the last two years,
HOS (hours of service) compliance,
Vehicle maintenance history,
Controlled substance use, and
Driver fitness.
Many of these categories pertain to drivers as opposed to driving. Driver fitness is a good example. SMS reports often include reference to medical records about conditions like sleep apnea. This condition is common among truckers, mostly because they sit so much.
People with sleep apnea do not get deep, restorative rest at night. Instead, they basically nap until dawn. That's especially true if they try to sleep in cab sleeping berths instead of real beds. So, when they wake up, they are fatigued, even after a full night's rest.
Driving while dangerously fatigued is like driving with a .05 BAC level. That's above the legal limit for commercial operators in Texas.
SMS reports are also more accurate than court records. If a driver gets a speeding ticket and takes driving school, the citation probably won't appear in court records. But that citation probably will appear on an SMS report.
Liability Issues
Driver error causes about 98 percent of the truck crashes in Texas. Usually this driving error is negligence or negligence per se.
For a Missouri City personal injury lawyer, an ordinary negligence claim against a truck driver starts with a higher duty of care. Most commercial operators have a duty of utmost care. They must go the extra mile to avoid crashes.
The higher duty of care makes it easier to prove negligence, or a lack of care. Because large trucks are so big and a wreck has so much force, almost any driver error is negligence.
The negligence per se doctrine often applies in truck crash claims as well. Frequently, emergency responders cite one driver, and only one driver, for a safety law violation. Tortfeasors in Texas who violate safety laws and cause wrecks could be responsible for damages as a matter of law.
Usually, the shipping, transportation, or other company that owned the truck's cargo is financially responsible for damages, under the respondeat superior rule. This rule usually applies even if the truck driver was bobtailing (driving a cab without a trailer) at the time of the crash.
Work With a Dedicated Fort Bend County Attorney
Injury victims are entitled to significant compensation. For a free consultation with an experienced personal injury attorney in Missouri City, contact the Henrietta Ezeoke Law Firm. Attorneys can connect victims with doctors, even if they have no insurance or money.
Source:
safetyandhealthmagazine.com/articles/23608-fmcsa-proposing-changes-to-safety-measurement-system