Causes Of Truck Accidents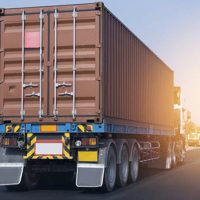 Missouri City is near two large interstates: Interstate 10 and Interstate 45. These two roadways are known for semi truck activity. When there are a lot of these big trucks on the road, accidents are bound to happen.
Semi trucks can weigh as much as 80,000 pounds. This is about 20 times the size of a passenger vehicle. So if you collide with one of these big trucks, you could easily die. If you survive, you will likely suffer from catastrophic injuries.
Most Common Causes
It's important to be aware of what causes truck accidents so you can avoid them if possible. Here are some common ways in which they occur:
Truck drivers are often on tight deadlines. They may go too fast in order to make it to their destination on time. This means they can be a danger if they have to slow down or stop suddenly.
Many truck drivers use alcohol or drugs to keep them awake and alert on long drives, but these substances tend to have the opposite. Instead, intoxication makes drivers drowsy, with coordination and judgment reduced. Plus, driving while under the influence is illegal. For truck drivers, the legal limit is a blood alcohol content (BAC) of just 0.04. Even prescription and over-the-counter drug use can cause intoxication.
Truck drivers often work long hours. Even though they are limited to 11 hours per day under federal law, many drivers work even longer. They may start early in the morning and work late into the night. This can cause them to get overly tired, which can lead to fatal mistakes while behind the wheel.
Poor weather conditions. Truckers need to be alert in poor weather. Ice, snow, and rain can be treacherous for truck drivers. These large trucks can easily lose control and skid on slippery roads. Plus, it can be harder to slow down or stop in time, causing serious crashes.
Lack of training. Driving a semi truck is not the same as driving a small passenger truck. There is a huge size difference. Plus, semi trucks often haul hazardous materials. There needs to be a lot of training involved. If trucking companies do not follow through, there can be serious accidents.
Poor maintenance. Semi trucks are driven hundreds of miles a day. To save time and money, many trucking companies fail to perform proper maintenance. They may not check the tires or brakes in a timely manner, causing tire blowouts and brake failure. These situations are serious and can cause loss of control.
Contact Us Today 
Truck accidents often cause catastrophic injuries and even death. You need someone on your side to deal with these complex cases.
A Missouri City truck accident lawyer from Henrietta Ezeoke Law Firm will help you get the care and compensation you need following a horrific truck accident. We have more than 20 years of experience. To schedule a consultation, fill out the online form or call (713) 234-0300.
Source:
fmcsa.dot.gov/safety/research-and-analysis/large-truck-crash-causation-study-analysis-brief