What To Know About Rear-End Accidents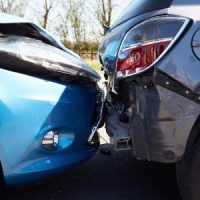 It's important to be careful when on the roadway, as there are many ways in which cars can crash. One of them is a rear-end accident. In fact, rear-end accidents are the most common types of car crashes, accounting for nearly one-third of them.
Rear-end accidents occur when the front of a vehicle collides with the rear of the vehicle in front. These crashes tend to occur due to traffic, distracted driving, tailgating, and speeding. When a driver is going too fast, traveling too closely, or not paying attention to the roadway, they can easily rear-end another vehicle.
Common Injuries
A rear-end accident can result in various injuries. Some common ones include:
Whiplash and other neck injuries
Back injuries, such as sprains and strains
Spinal fractures or disc injuries
A person can also suffer lacerations, bruises, and head trauma from hitting their head on the steering wheel or dashboard. Sometimes broken bones can occur. An occupant of a vehicle may also suffer from internal bleeding and organ damage.
Because of the various injuries that can occur after a car accident, it's a good idea to seek medical treatment as soon as possible. If someone else was liable for your injuries, they would be required to pay for your damages. Damages may include medical bills, damage to your vehicle, lost wages, and pain and suffering. Contact a personal injury lawyer to assess your damages and learn more about your legal options after a car crash. A lawyer can help you get the most money possible in a settlement. Don't settle for a lowball offer.
Who is at Fault?
So this begs the question: who is at fault in a rear-end accident? Determining liability is important, as the driver who is responsible for a crash must cover the damages.
In most cases, the driver who does the rear-ending, or the driver of the vehicle in the rear, is the one at fault. This is the most common assumption, since drivers are expected to keep a safe distance from other vehicles and avoid tailgating.
However, there are exceptions to this rule, although they are not common. Some ways in which the driver in front could be held liable for a rear-end crash include:
The vehicle suddenly stopped for no reason (brake checking).
The vehicle did not have working tail lights and brake lights.
The vehicle suddenly drove in reverse.
The vehicle broke down and did not use its hazard lights.
Contact Us Today
 Rear-end accidents are common crashes that can result in significant injuries. If you have been affected, you need someone on your side who will help you get the compensation you deserve for all your injuries and damages.
Contact a Missouri City car accident lawyer from Henrietta Ezeoke Law Firm. We offer compassion and support while we aggressively pursue compensation for you and your family.
We have more than 20 years of experience. Fill out the online form or call (713) 234-0300 to schedule a free consultation.
Source:
forbes.com/advisor/legal/auto-accident/rear-end-collision/