Can You Chase a Hit-and-Run Driver?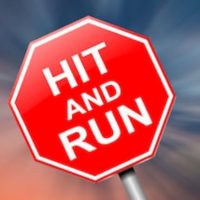 Technically yes, at least in some cases, but chasing a hit-and-run driver is a bad idea. Texas has a very broad citizen arrest law. Non-officers may detain suspects if, within the non-officer's view, they commit any crime that violates public peace. Pretty much any crime, especially a violent crime like injury hit-and-run, falls into that category. However, hit-and-run drivers are reckless drivers. Reckless driver chases usually end badly for everyone involved.
Additionally, these chases are unnecessary. The odds of a successful criminal prosecution are slim to none. Prosecutors must establish guilt beyond any reasonable doubt. But the odds of a successful civil claim are very high. In contrast, a Sugar Land personal injury attorney must only prove, by a preponderance of the evidence (more likely than not), that the named defendant substantially caused the victim's injury. That lower burden of proof is much easier to meet.
Evidence in Hit-and-Run Claims
Police investigators almost immediately drop about 90 percent of hit-and-run claims, mostly due to a lack of evidence. Unless a credible eyewitness got a clear look at the driver's face at or near the scene of the accident, the defendant will almost certainly walk in criminal court. But in civil court, a little evidence goes a long way. This evidence includes:
Surveillance Video: Almost every intersection in Greater Houston has at least one security or other surveillance camera. A camera two or three blocks from the accident scene is like an accident eyewitness, at least in terms of driver identification.
Additional Witness Statements: A Missouri City personal injury attorney often locates additional human witnesses as well. These witnesses didn't need to see the actual collision. If a witness saw a partial plate number, an attorney, or more likely a private investigator, uses that crumb of proof to find the tortfeasor (negligent driver).
Body Shops: Hit-and-run tortfeasors don't take damaged vehicles to Service King. Instead, they take them to under-the-radar body shops where the mechanics don't ask questions. They certainly don't talk to police investigators. But these individuals will talk to an attorney or an attorney's representative, especially if the tortfeasor killed or seriously injured someone.
In court, this evidence must only identify the vehicle's owner. That's why a partial plate number is sufficient. It's more likely than not that the owner was driving the vehicle, especially if the owner has an "I was watching TV alone" alibi.
Other Options
Sometimes, even this limited evidence is unavailable. In these cases, victims often have other options, including a PIP claim.
Personal Injury Protection insurance is optional in Texas. It's usually a good option. Premiums are usually low and coverage limits are usually high. If the policyholder is hurt in a crash and the tortfeasor can't be identified, the PIP policy compensates the victim.
PIP is also gap insurance. The medical bills in a catastrophic (life-threatening) injury case could exceed $100,000. Most tortfeasors don't have enough insurance to cover these losses. PIP helps ensure that these victims get fair compensation.
Connect With a Hard-Hitting Harris County Attorney
Injury victims are entitled to significant compensation. For a free consultation with an experienced personal injury attorney in Missouri City, contact the Henrietta Ezeoke Law Firm. We do not charge upfront legal fees in these matters.