The Inside/Outside of a Nursing Home Fall Claim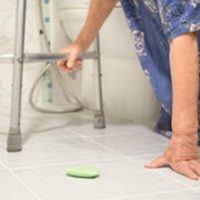 Each year, the medical bills alone in elderly fall injury cases total more than $50 billion. These economic costs are only the tip of the iceberg. The noneconomic costs are much higher. Many elderly fall victims are so afraid of repeat falls that they withdraw from family, friends, and social activities. The resulting isolation causes a depression that worsens their physical wounds. They get more worried about recovery, and the downward spiral continues.
A Sugar Land slip and fall attorney reverses this downward spiral. Attorneys build strong, evidence-based cases. But building a claim is just the beginning. A good attorney is more than a good builder. Attorneys must also be effective court advocates who stand up for the rights of injured victims. Lawyers must also be good negotiators, since most fall injury claims settle out of court.
Legal Issues
Typically, property owners have a duty of care to ensure that visitors are reasonably safe. "Reasonably" is a Legalese word that means different things in different contexts. In terms of premises liability (falls, dog bites, etc.), the meaning hinges on the relationship between owner and victim, as follows:
Invitee: People with permission to be on the property are invitees, if their presence benefits the owner, either economically or noneconomically. This duty of reasonable care requires owners to remove wet spots on floors and other fall injury hazards. A "Caution Wet Floor" sign isn't enough.
Licensee: A warning sign does fulfill an owner's duty of care if the victim was a licensee (permission but no benefit). Guests of hotel guests are licensees. Because the relationship is not as close, the duty of care is not as high. However, only a few fall injury victims are licensees.
Trespassers: Almost no fall or other injury victims are trespassers. These individuals have no permission to be on the property and don't benefit the owner. Except in rare cases, owners have no safety responsibility if the injured victim was an invitee.
Additionally, a Missouri City personal injury attorney must prove that the owner knew about the injury-causing hazard. This evidence could be direct or circumstantial.
Smoking guns, like restroom cleaning reports and incident reports, are direct evidence of actual knowledge. Direct evidence strengthens claims. Arguably in these cases, the owner deliberately ignored a known risk.
The time-notice rule usually controls circumstantial evidence determinations. The longer the hazard existed, the more likely it is that the owner should have addressed it.
Practical Issues
Nursing home owners usually have exclusive control over the inside of a nursing home. Outside areas are a little more complex.
Typically, nursing home owners hire landscaping companies to maintain sidewalks, gardens, and other outdoor common areas. These hiring agreements may or may not shift safety responsibility to the landscaping or other company.
In other cases, such areas are public property. If a victim falls on a public street, sidewalk, or other area, the city that owned the property is legally responsible for damages, at least in most cases.
If a Missouri City personal injury lawyer files a claim against the wrong defendant, at best the error delays the claim. At worst, the victim might lose the right to obtain compensation in court.
Count on a Diligent Fort Bend County Attorney
Injury victims are entitled to significant compensation. For a free consultation with an experienced personal injury attorney in Missouri City, contact the Henrietta Ezeoke Law Firm. We do not charge upfront legal fees in these matters.
Source:
cdc.gov/falls/data/fall-cost.html