What Are the Most Common Private Swimming Pool Injuries?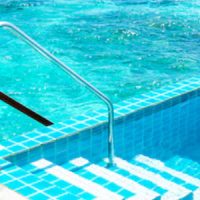 Swimming pool ownership is no longer just for the rich and famous. Over 800,000 Texas homes have backyard swimming pools. Swimmers hoping to take a break from the hot summer sun often sustain serious injuries, some of which are outlined below.
Usually, the swimming pool's owner is financially responsible for damages in these cases, especially if the victim was a small child. Landowners have a duty of reasonable care in these situations, even if a child victim used the pool without supervision and without the owner's knowledge. The ordinary negligence doctrine applies if the owner failed to properly maintain the pool. The negligence per se rule could apply if the owner violated a safety law, like a pool safety law, and that violation substantially caused injury.
A Sugar Land personal injury lawyer normally settles negligence cases out of court. The certainty of an out-of-court settlement is usually preferable to the risk of a trial. Furthermore, most swimming pool-related injuries are so severe that most victims are in no condition to testify in court.
Drownings
After about three minutes without oxygen, most people sustain a serious, and often fatal, brain injury. Owners, in addition to caregivers, must be watchful. Sadly, many owners neglect this responsibility.
Poorly-maintained drains often create hazardous and invisible riptides that quite literally suck swimmers under the waves, even if they're experienced, strong swimmers. Older children often venture into the deep end and become fatigued. Young children can drown in as little as two inches of water.
Negligence defenses, such as comparative fault, sometimes apply in swimming pool drowning cases. Essentially, this legal doctrine shifts blame for the injury from the tortfeasor (negligent party) to the victim. Insurance company lawyers might argue that the victim didn't properly watch out for his/her own safety or the victim ignored a warning sign, like "No Diving" or "No Lifeguard on Duty."
If they hear such evidence, jurors must divide responsibility on a percentage basis. Texas is a modified comparative fault state. Victims are entitled to proportional compensation if they were less than 51 percent responsible for an injury.
Poisonings
Owners must use hazardous chemicals, like chlorine, to clean pools. If the chlorine level is too high, it usually causes chemical burns, mostly to the ears, nose, or throat. If the chlorine level is too low, dangerous infection-causing bacteria grows and multiplies. Bacterial infections are especially dangerous for victims with pre-existing conditions, like compromised immune systems.
Owners must remain extremely vigilant, not only in adding chemicals to the water. They must adjust the amount of chemicals, depending on factors like the outside temperature, the water temperature, and the frequency and amount of use.
Falls
These injuries may be the most common swimming pool-related injuries. Many people slip and fall on wet pool decks every year.
The owner has a duty of care to ensure that the area surrounding the pool is as safe as the pool itself. Usually, owners need not immediately clean wet spots and address other hazards. But as time passes, the duty of care applies, and owners must protect their guests.
If the wet spot was clearly visible, which usually isn't the case, another defense, the open and obvious defense, could apply. This defense excuses liability if it applies.
 Work With a Savvy Fort Bend County Attorney
Injury victims are entitled to significant compensation. For a free consultation with an experienced personal injury attorney in Missouri City, contact the Henrietta Ezeoke Law Firm. Attorneys can connect victims with doctors, even if they have no insurance or money.
Source:
rubyhome.com/blog/swimming-pool-stats/