Authorities Make Arrest in West Houston Hit-and-Run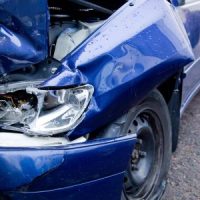 Police took a 24-year-old man into custody after he allegedly confessed to driving the car in a serious injury hit-and-run crash.
The incident occurred at an apartment complex located in the 9000 block of South Dairy Ashford Road. According to investigators, Martinez was driving a silver Honda Accord southbound at a high rate of speed on Dairy Ashford Road when he struck the curb, changed lanes and lost control of the vehicle. The vehicle then crashed into two trees in the median and the car was split into two, HPD said. One of the passengers in the back seat was reportedly ejected from the car. The driver and the front passenger fled the scene on foot to a nearby apartment complex.
Investigators said family members at the apartment complex called the police and responding HPD officers located the 24-year-old man. He admitted to being the driver in the crash, police said.
Civil vs. Criminal Court
Hit-and-run has implications in both criminal and civil court. The burden of proof, the procedure, and the purpose are probably the three biggest differences between these two forums.
The 1990s O.J. Simpson legal drama, which some people may remember, illustrates the different burdens of proof in criminal and civil court. A criminal jury concluded that Simpson was not guilty of double murder. After hearing essentially the same evidence, a civil jury reached the opposite conclusion.
The burden of proof in criminal court is beyond any reasonable doubt. Prosecutors can make a case with circumstantial evidence, if this evidence is solid and airtight. That wasn't the case in the Simpson criminal trial. The burden of proof in civil court is a preponderance of the evidence (more likely than not). So, a Sugar Land car accident lawyer can make a case in civil court, even if the evidence is less than airtight.
In terms of procedure, the Constitution limits police and prosecutors in criminal actions. For example, confessions are only admissible in limited situations. These rules don't apply in civil court. If a private investigator rummaged through a dumpster and found critical evidence, jurors might take that invasion of privacy into consideration, but the evidence itself is admissible.
The purpose might be the biggest difference. Criminal courts punish offenders. Victims sometimes get limited compensation, mostly for part of their medical bills. Civil courts don't punish anyone for anything. Instead, they fully compensate victims. This compensation usually includes money for economic losses, such as medical bills, and noneconomic losses, such as pain and suffering.
Evidence in Hit-and-Run Claims
A driver's confession is a compelling, but not necessary, bit of evidence in civil court. As mentioned, a Missouri City personal injury attorney only needs circumstantial evidence to make a case in civil court, such as:
Nearby Surveillance Cameras: If a black Toyoya sustained front-end damage in a hit-and-run and a surveillance camera a few blocks away recorded an image of a black Toyoya with front-end damage, it's more likely than not that the two vehicles were one and the same.
Stakeout: A dog usually returns to its vomit and tortfeasors (negligent driver) usually return to the accident scene. Most people have basically the same daily routine. If the tortfeasor returns to the area, a good attorney or investigator can find out almost anything about the vehicle and its owner.
Additional Witness Statements: For various reasons, many people don't hang around at accident scenes so they can give official statements to police officers. But these individuals usually will give unofficial statements to a victim's lawyer, especially if the victim was seriously injured.
A Missouri City personal injury lawyer often partners with a private investigator to obtain such evidence.
Most injury cases settle out of court. So, the evidence must only be strong enough to make insurance company lawyers think twice about their chances at trial. Settlements are usually good for victims. They end cases earlier and give victims more control over the outcome.
 Rely on a Tough-Minded Harris County Attorney
Injury victims are entitled to significant compensation. For a free consultation with an experienced personal injury attorney in Missouri City, contact the Henrietta Ezeoke Law Firm. We do not charge upfront legal fees in these matters.
Source:
lick2houston.com/news/local/2023/09/05/driver-arrested-for-allegedly-causing-fatal-crash-where-passenger-was-ejected-in-west-houston-fleeing-scene/