Toddler Killed After Being Run Over By Mother's Boyfriend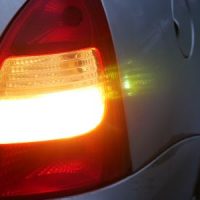 Drivers need to be careful of children when backing up. Unfortunately, many young children have been seriously injured or killed by parents reversing their cars in their driveways and not seeing the child behind them.
A 1-year-old toddler died after her mother's boyfriend ran over her in his truck while he was backing up. The fatal accident happened in northwest Houston at around noon on November 5.
The incident happened at a home located in the 4300 block of Oak Shadows Drive. A neighbor in the area saw the little girl run outside the home. At the same time, a Dodge Ram 3500 pickup was in the driveway. The neighbor chased the toddler, who ended up behind the rear wheel of the truck. Her mother's boyfriend was driving the truck when he ran her over.
The toddler was taken to a local hospital, where she later died. She was just a few days away from her birthday. The man who was driving the truck was tested for intoxication. He does not face any criminal charges at this time. Sadly, the crash has been deemed a "tragic accident."
Backovers and Children
Backover incidents involving children happen on a regular basis. In the United States, 50 children are being backed over by vehicles on a weekly basis. Victims are typically between the ages of 12 and 23 months (1 year old), although children under 5 years old face the highest risk of being backed over. Most of these accidents (more than 60%) involve larger vehicles, such as trucks, SUVs, and vans. In more than 70% of the crashes, a relative such as a parent is driving the vehicle at the time.
Backing up a vehicle comes with safety risks. Therefore, parents need to be mindful before putting their car in reverse. Here are some safety tips to consider:
Look around. Before you get into your vehicle, walk around your vehicle and check for any obstacles. If there are children nearby, know where they all are before you put your car in reverse. Let anyone nearby know that you are backing up so they can steer clear.
Use your ears. Get rid of all distractions and listen to what is going on around you. Turn off the radio and roll down the windows and see what you hear before backing up.
Go slow. Don't be in a hurry when backing up. Go slow and use your mirrors and backup camera to see behind you. Turn your head and look for any blind spots as well.
Contact Us Today 
It's devastating when a child dies from injuries suffered in a car accident. Sadly, this tragedy could have been prevented.
If you have been injured in a crash, a Missouri City car accident lawyer from Henrietta Ezeoke Law Firm can help you recover compensation for economic and non-economic damages. We'll fight for your legal rights. Schedule a free consultation today by calling (713) 234-0300 or filling out the online form.
Source:
click2houston.com/news/local/2022/11/05/1-year-old-pedestrian-killed-after-being-struck-by-vehicle-in-nw-houston-hpd-says/