The Comparative Fault Defense in Truck Wreck Claims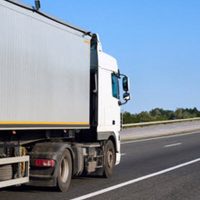 Large trucks haul much more freight than ever before. The number of vehicle miles traveled has more than tripled since the 1980s. Shipping and transportation companies don't just expect truck drivers to travel more miles. These companies also expect their drivers to reach their destinations faster. The tight deadline could mean a missed on-time delivery bonus. As a result, many drivers push the envelope. They drive aggressively or while impaired.
Speeding, turning illegally, and other forms of aggressive driving are dangerous enough for noncommercial motorists. A fully-loaded large truck weighs over 80,000 pounds. Because of the size of these vehicles, these operators have very little margin for error. Additionally, many drivers cheat the HOS (hours of service) clock and continue to drive when they're dangerously fatigued. Sleepy truck drivers often cause catastrophic wrecks.
After such a wreck, a Sugar Land truck accident lawyer must not only build a strong negligence case. Attorneys must anticipate possible insurance company defenses. If the case isn't strong enough to withstand legal challenges, victims could lose some or all of their compensation, even if they otherwise deserve it. This compensation usually includes money for economic losses, such as medical bills, and noneconomic losses, such as pain and suffering.
How It Works
Many people have strong opinions about world or national events. They only see one side of the story. Other people look at multiple perspectives before they draw conclusions. Usually, a Missouri City personal injury lawyer prefers the second kind of juror. All or nothing jurors make risky trials even riskier.
The downside to this approach is that jurors who see both sides of an issue often embrace the comparative fault doctrine. If the jury concludes that the victim and tortfeasor (negligent driver) were both partially at fault, the judge could reduce, or even eliminate, the victim's compensation.
So, if possible, attorneys cut off the comparative fault defense during a pretrial hearing. The judge only allows the insurance company to use this defense if both parties substantially contributed to the wreck.
Assume Sally the car driver was tailgating Ben the semi-truck driver when he slammed on his brakes. The insurance company argues that Sally substantially contributed to the wreck. But if Ben saw Sally approach from behind and didn't see her pass him, he should have remembered she was back there before he slammed on his brakes.
If the judge allows the defense, the insurance company lawyer must start over with jurors and convince them of the same thing. Rather than go through all that effort, many insurance company lawyers are willing to make deals.
Comparative Fault By the Numbers
At the pretrial stage comparative fault is all or nothing. The defense applies or it doesn't. At trial, jurors must apportion responsibility on a percentage basis, according to the evidence presented.
Like most other jurisdictions, Texas is a modified comparative fault state with a 51 percent threshold. If the tortfeasor was 51 percent (or more) responsible for the wreck, the tortfeasor or rather the tortfeasor's employer in this case, must pay a proportional share of compensation.
The respondeat superior doctrine usually applies in truck crash cases. Employers are liable for damages if their employees are negligent during the course and scope of employment.
 Work With a Detail-Oriented Harris County Attorney
Injury victims are entitled to significant compensation. For a free consultation with an experienced personal injury attorney in Missouri City, contact the Henrietta Ezeoke Law Firm. The sooner you reach out to us, the sooner we start working for you.
Source:
iihs.org/topics/fatality-statistics/detail/large-trucks