Fatal Pedestrian Accident in Houston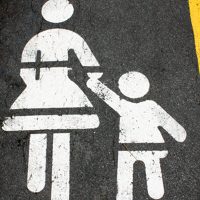 Few details were available after a motorist fatally struck a pedestrian in the 4900 block of the I-610 North Loop East, just before Lockwood Drive.
The 38-year-old woman was pronounced dead at the scene. Her family told investigators she had been drinking before she was struck. They said she frequents the area on foot but normally crosses underneath the freeway at Lockwood. It's unclear why she chose to walk on the main lanes.
The 49-year-old driver stopped at the scene, was questioned, and released. Investigators said he did not show signs of intoxication.
Burden of Proof
When little evidence is available at the start, the victim is behind the eight ball. A Sugar Land pedestrian accident lawyer must prove negligence, or a lack of care, by a preponderance of the evidence, or more likely than not.
Some people use the scales of justice to explain a preponderance of the evidence. But the distinction is much more subtle.
Assume Mike has two glasses of water. Each glass has the same amount of water. If he adds a single drop of water to the glass on the left, it has more water than the glass on the left. That's a picture of a preponderance of the evidence.
The evidence must be admissible and credible. Hearsay evidence is inadmissible. Witnesses can only testify about the things they saw and heard with their own eyes and ears. In the above story, the family's testimony about the victim's alcohol impairment was probably hearsay. They probably didn't watch her the whole night and they probably weren't qualified to give such an opinion.
Evidence credibility usually depends on the witness' makeup. If Fred saw the glasses of water but he wasn't wearing his contacts, his perception is questionable. Or, if Fred was Mike's best friend, his perspective is also questionable.
There's a difference between accuracy and reliability. A broken clock is accurate twice a day.
In both these cases, Fred's testimony might be accurate. But also in both cases, it's unreliable.
Evidence in Pedestrian Accident Claims
A car crash police report summarizes the physical evidence, contains witness statements, and includes conclusions about the accident's cause.
Emergency responders aren't accident reconstruction professionals. Additionally, when they arrive at accident scenes, they prioritize activities like securing the scene and tending to injured victims. The official report is basically an afterthought.
Nevertheless, the police accident report is frequently a cornerstone in a foundation of evidence. If this cornerstone is unavailable, a Missouri City personal injury lawyer must find another one. Frequently, that other cornerstone is a vehicle's Event Data Recorder.
An EDR is like a commercial jet's black box. These onboard computers track and record operational data such as:
Vehicle speed,
Engine RPM,
Brake application, and
Steering angle.
We mentioned some witness credibility issues above. Onboard computers are never incorrect or biased, as long as they are working correctly.
An attorney must quickly take the right steps to secure this evidence. Texas has very strong vehicle information privacy laws. Unless judges issue court orders, EDRs are usually unavailable. Furthermore, insurance companies often "accidentally" destroy EDRs when they dispose of wrecked vehicles. Attorneys use spoliation letters to preserve this evidence.
On top of everything else, attorneys need the proper mechanical and technological tools. EDRs are sophisticated devices. A laptop and a screwdriver aren't sufficient to tap into EDR contents.
 Contact a Diligent Fort Bend County Attorney
Injury victims are entitled to significant compensation. For a free consultation with an experienced personal injury attorney in Missouri City, contact the Henrietta Ezeoke Law Firm. Attorneys can connect victims with doctors, even if they have no insurance or money.
Source:
abc13.com/pedestrian-killed-i-610-deadly-crash-woman-hit-and-north-loop-east-houston-crashes/13699625/