Reckless High-Speed Police Chase in Houston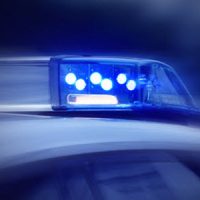 A 75-year-old woman died after fleeing carjacking suspects careened into a group of pedestrians in Southeast Houston.
Investigators state that a carjacking victim tracked her car using a dealership device. When she found it, she called police to report that her car was on MLK Boulevard. Officers spotted the stolen Charger and a chase started. Minutes after the chase stopped, the suspects crashed into three vehicles that were stopped at a red light on MLK and Van Fleet. One woman was killed in the crash and two other innocent bystanders were taken to the hospital with serious injuries.
The accused carjackers also suffered non-life-threatening injuries and were taken to a hospital. Authorities said they could be charged with murder.
High-Speed Police Chases
In the 1990s, the Justice Department said reckless high-speed chases were the most dangerous form of everyday police work. Despite this warning, and despite recent technological advances that eliminate the need for high-speed chases, this huge problem persists.
Reckless police shootings dominate the headlines. But reckless chases kill and injure many more people than reckless shootings. Most of these victims, like the woman in the above story, had nothing to do with the criminal incident.
Police chase injuries are here to stay because officers get such an adrenaline rush when they play cops and robbers and chase bad guys.
Some injuries and negligence are acceptable. Officers don't have to stop on red, obey speed limits, and follow other traffic laws in these cases. But some police chases cross the line. Some factors to consider include:
Available alternatives,
Time of day,
Severity of the offense, and
Amount of vehicle and foot traffic in the area.
A Sugar Land car accident lawyer can obtain compensation for victims if the chase was excessively reckless. This compensation usually includes money for economic losses, such as medical bills, and noneconomic losses, such as pain and suffering. The city, country, or other government that employed the police officer is usually financially responsible for these damages.
In the above case, a chase alternative was clearly available. The stolen vehicle had a built-in GPS locator. Once it stopped, officers could safely move in. Furthermore, the car probably would've stopped at an illegal chop shop or other such location, giving officers a bonus. But they gave up these advantages, and knowingly put other people at risk, for the thrill of the chase.
Pedestrian Injuries
Also note that, in the above story, the vehicle occupants were injured and a pedestrian died. Unlike vehicle occupants, pedestrians are completely unprotected in these cases. They normally sustain injuries that are extremely serious and difficult to diagnose and treat.
Head injuries are a good example. When vehicles strike pedestrians, the victim usually flies through the air and lands very hard. This motion causes the brain to slam against the skull, leading to brain bleeding and swelling. These serious injuries normally have few or no visible signs. Therefore, the injury gets worse and soon becomes fatal.
Pedestrians only make up about 1 percent of vehicle traffic. But they account for twice as many roadway fatalities.
Because of the severity of these injuries, a skilled Missouri City personal injury lawyer can usually settle these cases out of court, and on victim-friendly terms.
 Connect With a Thorough Fort Bend County Attorney
Injury victims are entitled to significant compensation. For a free consultation with an experienced personal injury attorney in Missouri City, contact the Henrietta Ezeoke Law Firm. Attorneys can connect victims with doctors, even if they have no insurance or money.
Source:
khou.com/article/news/local/houston-deadly-crash/285-8d3fcc88-a2d4-4d6c-bbd0-25bf1696252c