Local Police Search For Two Hit-And-Run Drivers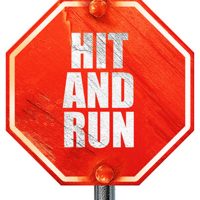 Investigators have few clues in two separate hit-and-run accidents that killed two electric scooter riders.
In one wreck, a pickup truck driving in the very left lane on Pease Street near Louisiana hit a man who was crossing the street on an electric scooter. An eyewitness said the pickup truck driver, who didn't stop, was clearly at fault. On Thursday, the Houston Police Department said a man in his 50s to 60s was riding an electric bike southbound on Shepherd Drive when he was hit by a car near Eigle Street around 4:30 a.m. The victim was not wearing a helmet, and the driver also fled the scene.
Both victims died at the scene.
Electric Scooters
Many people in dense urban areas often need to travel eight or ten blocks. That's a little too far to walk but not far enough to drive. Electric scooters, which are on almost every busy street corner in downtown Houston, seem like the ideal solution.
These vehicles are not quite bicycles and not quite motorcycles, yet they combine the hazards of both such vehicles. Electric scooters are too fast to safely ride on crowded sidewalks, and they are too small to safely ride on busy streets.
Texas doesn't have a universal bicycle or motorcycle helmet law. It's not clear that such a law would apply to electric scooters anyway. The lack of a helmet requirement means that electric scooter riders often sustain serious head injuries, even in relatively low-speed mishaps. Sometimes, the riders are at fault for these single-vehicle wrecks. Generally, the company that owns the scooter is legally responsible.
Cheaply-made electric scooters undergo lots of wear and tear. If a tiny part fails, the entire scooter could fail. Riders generally have absolutely no warning. Most riders have never been on an identical scooter, so they don't know the warning signs.
Usually, companies are strictly liable for the injuries their defective products cause. That defect could be a manufacturing or design issue.
A Missouri City personal injury attorney can also use the ordinary negligence theory to obtain damages on behalf of these crash victims. These companies normally don't properly maintain their scooters. Instead, they leave them outside where they are exposed to the weather and allow unqualified riders to use them.
These damages usually include compensation for economic losses, such as medical bills, and noneconomic losses, such as pain and suffering. Additional punitive damages may be available as well, in some extreme cases.
Hit-and-Run-Wrecks
Single vehicle victims have legal options, and multiple vehicle crash victims also have legal options, even if the tortfeasor (negligent driver) fled the scene.
Police investigators often quickly give up in these cases, due to a lack of evidence. But a Missouri City personal injury attorney doesn't give up so quickly. Lawyers often partner with private investigators to secure evidence that police investigators overlooked, such as:
Electronic Evidence: Frequently, hit-and-run witnesses have a vague vehicle description, like a white sedan. Surveillance video footage, often from several blocks or miles away, often solidifies this evidence.
Additional Witness Statements: Electric scooter and other fatal wrecks are a big deal. Chances are, someone saw something. Attorneys patiently interview all potential witnesses, looking for nuggets of valuable information.
Body Shops: Hit-and-run tortfeasors like to stay under the radar. So, they take their vehicles to under-the-radar body shops for repairs. Attorneys know how to find these places and they know how to look for clues.
The burden of proof (a preponderance of evidence, or more likely than not) is much lower in civil court than it is in criminal court. So, this evidence must normally only be strong enough to identify a vehicle's owner. It's more likely than not that the owner was driving the vehicle at the time of the wreck.
Count on a Dedicated Harris County Attorney
Injury victims are entitled to significant compensation. For a free consultation with an experienced personal injury attorney in Missouri City, contact the Henrietta Ezeoke Law Firm. You have a limited amount of time to act.
Source:
abc13.com/houston-hit-and-run-traffic-fatalities-man-riding-scooter-killed-in-on-electric-bike/12747777/