Liability Issues in Truck Crash Claims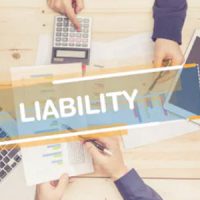 The number of fatal truck crashes has increased a startling 47 percent since 2011. An uncertain regulatory environment has contributed to many of these wrecks.
The regulatory changes, mostly HOS (hours of service) relaxation, began before the pandemic. The HOS rollbacks began very slowly, and then accelerated during and after 2020. Bureaucrats decided that preserving the supply chain was more important than motorist safety.
However, motorists won a few battles. The Electronic Logging Device mandate, which keeps better track of HOS, is a good example. Tucking industry lawyers fought this requirement all the way to the Supreme Court. They know that these gadgets provide critical evidence in negligence cases. More on that below.
Large trucks are particularly active in Greater Houston. The Port of Houston is one of the busiest ports in the world. Longshoremen often use huge cranes to transfer cargo carriers directly to flatbed trucks. When these drivers cause crashes, a Sugar Land personal injury lawyer can obtain substantial compensation for victims.
First Party Liability
Liability (legal responsibility) is a truck crash claim usually starts with the duty of care. Texas law holds commercial drivers, like truck drivers, to a higher standard of care. Noncommercial drivers usually have a duty of reasonable care. They must drive defensively and obey the rules of the road. Commercial drivers have a duty of utmost care, which means they must go a step further.
Driving in the rain is a good example. Bad weather often contributes to car crashes. Precipitation reduces visibility and basically eliminates traction. Tires float instead of gripping the road.
Noncommercial drivers have a duty to slow down and drive extra carefully in the rain. Arguably, commercial drivers have a duty to stop driving entirely, until the rai at least slacks off.
If drivers breach their duty of care, and that breach causes injury, a Missouri City personal injury lawyer can obtain compensation for economic losses, such as medical bills, and noneconomic losses, such as pain and suffering.
Common breaches of duty include driver impairment and aggressive driving. Fatigue might be the most common form of driver impairment among truckers. A large truck's ELD often provides vital evidence on this point. These onboard computers accurately track HOS compliance. Before the ELD mandate took effect, truckers recorded HIS in paper log books that were easy to fake. But the ELD is a nearly hack-proof computer that's attached to the drive train. While the truck is in motion, the HOS clock is running.
Speed, which is closely connected to fatigue in this context, is the most common form of aggressive driving. Many truckers are in such a hurry to reach their destinations that they often speed, especially on isolated interstates.
High velocity increases the risk of a wreck and the force in a collision. Speed increases stopping distance. Fast-moving vehicles keep moving forward even after the driver applies the brakes. Speed also multiplies the force in a collision.
Third Party Liability
Tortfeasors (negligent drivers) are legally responsible for the crashes they cause. A third party, such as an employer, may be financially responsible for the resulting damages.
Respondeat superior usually applies in truck crash cases. Employers are financially responsible for damages if their employees are negligent during the course and scope of their employment.
Texas law defines these key terms in broad, victim-friendly ways. Employee is a good example. Most truckers are non-employees, such as independent contractors, for tax purposes. These drivers are employees for negligence purposes. Employer control makes the difference. Transportation and shipping companies tell drivers things like what loads to pick up and where to drop them off.
Most shipping and transportation companies are out-of-state holding companies, adding an additional dimension to an already complex case.
 Connect With a Tough-Minded Harris County Attorney
Injury victims are entitled to significant compensation. For a free consultation with an experienced personal injury attorney in Missouri City, contact the Henrietta Ezeoke Law Firm. Virtual, home, and hospital visits are available.
Source:
injuryfacts.nsc.org/motor-vehicle/road-users/large-trucks/