High-Speed Wreck Kills Six People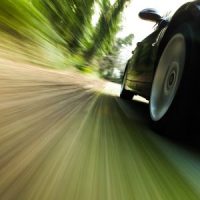 Four ex-University of Houston standout football players were among the fatalities in an early-morning crash in downtown Houston.
The wreck involved a Chrysler 300, which went through a red light at a high rate of speed, and an Acura SUV.  Four people were pronounced dead at the scene, and four others were taken to a local hospital, and two died after being transported to the hospital. Police said that five males, including one police said appeared to be homeless and one female were among the fatalities and are investigating to get the exact circumstances of the accident, including who was driving the SUV.
"The entire University of Houston community is heartbroken over the tragic passing of former Football student-athletes D.J. Hayden, Zachary McMillian and Ralph Oragwu earlier today, and our thoughts and prayers remain with Jeffery Lewis in his recovery ahead," the university's athletic department said in a statement.
Speed and Car Crash Injuries
Because speed increases the risk of a wreck and the force in a collision, excessive velocity causes about a third of the fatal car crashes in Texas. These crashes certainly aren't "accidents." People don't accidentally drive recklessly. They negligently drive recklessly. Therefore, a Sugar Land car accident lawyer can normally obtain substantial compensation in these cases.
Speed multiplies stopping distance. A car, especially a speeding car, doesn't stop on a dime, mostly because the driver cannot apply the brakes in the blink of an eye. First, the driver must see a hazard ahead. Next, drivers must move their feet from the accelerator to the brake pedal. Finally, they must apply the brakes and safely stop the car.
This process takes less than a second. But in that brief moment, most cars continue moving forward six car lengths, if they're traveling at 30mph. Stopping distance triples to eighteen car lengths at 60 mph.
Speed also multiplies the force in a collision. According to an old story, a penny dropped from the top of the Empire State Building could kill a pedestrian on the sidewalk, because the penny picks up so much speed. That story is mostly false, but it does illustrate a point about speed and force. In the car crash context, speed transforms a non-injury fender-bender into a serious injury collision. Speed also transforms loose objects in the car, like cell phones, into high-speed missiles.
Establishing Liability
To obtain compensation for speed-related injuries, a Missouri City personal injury lawyer must prove negligence, or a lack of care, by a preponderance of the evidence, or more likely than not.
Evidence is therefore the basis of a car crash claim in Texas. Usually, car crash evidence includes:
Police Accident Report: When emergency responders arrive at accident scenes, they secure these scenes, tend to injured victims, and write reports as an afterthought. So, the police report is often incomplete or inaccurate. That's especially true if the victim died, and the responder only heard one side of the story.
Witness Statements: Many car crashes occur at odd hours or on freeways. Usually, no witnesses immediately come forward in these cases. So, a Missouri City personal injury attorney, usually in partnership with a private investigator, must locate additional witnesses. No matter what these witnesses have to say, they usually help the victim's case.
Medical Bills: Much like the police accident report, medical bills are often incomplete. Frequently, these records only include clinical information. They omit pain level and other information needed for noneconomic damages. Frequently, a Missouri City personal injury lawyer works with another physician to obtain this information.
To obtain maximum compensation, this evidence must be strong enough to establish negligence and refute common insurance company defenses, such as comparative fault.
 Reach Out to a Thorough Fort Bend County Attorney
Injury victims are entitled to significant compensation. For a free consultation with an experienced personal injury attorney in Missouri City, contact the Henrietta Ezeoke Law Firm. The sooner you reach out to us, the sooner we start working for you.
Source:
usatoday.com/story/sports/nfl/2023/11/11/former-nfl-cornerback-dj-hayden-killed-in-car-wreck/71547174007/