Legal Issues in Wrongful Death Matters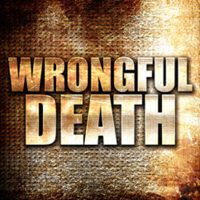 Car crashes, falls, and poisonings, usually drug overdoses, account for almost 90 percent of the wrongful deaths in the United States. Property owner negligence usually causes falls and driver negligence usually causes car crashes. Several layers of negligence, like medical, shipping, pharmacy, and manufacturer negligence, usually cause drug overdose deaths. In all three instances, survivors need compensation and closure. They must pay final expenses and deal with the tragic loss.
A Sugar Land personal injury lawyer works hard to ensure that survivors receive these things. But we're getting ahead of ourselves. First, an attorney addresses the emotional aspects of a wrongful death. No amount of money can fill the emotional void, but quite frankly, money helps. It's also impossible for friends and loved ones to put a wrongful death behind them. But they can do what the decedent would have wanted, and move on
Defective Product
Manufacturers have a duty to warn customers about known side-effects, like the possibility of addiction to a very strong medicine. Oxycontin, Vicodin, and many other opioids are stronger than methadone. Fentanyl is even stronger. Despite the risks, these companies kept selling stronger medicines so they could make more money.
We mentioned medical, shipping, and pharmacy negligence above.Doctors and drug shipping companies have a legal duty to ask the right questions before they write prescriptions or ship controlled substances. Pharmacists must also ask the right questions instead of blindly filling prescriptions for dangerous drugs.
Ordinary Negligence
We've used this N-word quite a bit. In Texas, whether the tortfeasor (negligent actor) is a driver, another person, or an organization, a negligence claim has four basic elements:
Duty: Most people and organizations have a duty of reasonable care. They must avoid injuring others if possible. Doctors and other professionals, including truck drivers and other professional drivers, usually have a higher duty of care. They must take affirmative steps to avoid accidents.
Breach: We mentioned common breaches of professional duty above. Drivers breach their duty of care when they drive aggressively (e.g. speeding, turning illegally) or drive while impaired (e.g. under the influence of alcohol or while dangerously fatigued). Such driver errors cause about 98 percent of fatal vehicle collisions in Texas.
Cause: The breach must substantially cause the damage. Bad weather often partially contributes to a car crash, but driver negligence substantially causes it. The breach must also foreseeably cause the damage. If a bar over-serves a customer, it's foreseeable that the customer may cause a wreck on the way home.
Damage: A wrongful death is the most extreme form of damage. A Missouri City personal injury attorney can obtain compensation for pecuniary losses, such as final expenses and the decedent's pain and suffering. In some situations, survivors are entitled to compensation for their own grief and suffering.
We mentioned alcohol provider liability. That's just one possible third-party liability theory. Others include negligent entrustment owner liability and respondeat superior employer liability.
Negligence Per Se
A safety law, like the DUI law, establishes the standard of care. So, if a tortfeasor violates a safety law, and that violation causes a wrongful death, the tortfeasor could be liable for damages as a matter of law.
This doctrine usually applies even if the tortfeasor beats the case in criminal court. A civil court exclusively determines all the facts in a civil case.
Count on a Hard-Working Fort Bend County Attorney
Injury victims are entitled to significant compensation. For a free consultation with an experienced personal injury attorney in Missouri City, contact the Henrietta Ezeoke Law Firm. Virtual, home, and hospital visits are available.
Source:
injuryfacts.nsc.org/all-injuries/deaths-by-demographics/top-10-preventable-injuries/