Fatal Shooting at Allendale Apartment Complex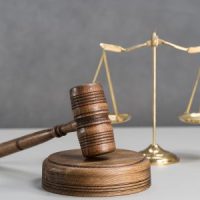 Few details were available after officers responding to a shots-fired disturbed call found the body of a man in his 30s.
Neighbors in the apartment below told police they heard three gunshots and a thud hit the floor. They then say it sounded like someone jumping out the back window of where the apartment was. When police arrived, they saw the apartment where the shooting occurred vacant but when they entered, officers found a man in his 30s dead from gunshot wounds. According to officers, there were a couple of casings on the ground and a few bullet holes.
Authorities are still investigating the scene to piece together what happened. Anyone with information is asked to call HPD Homicide.
Starting a Negligent Security Claim
Law enforcement authorities investigate and prosecute apartment shootings to punish individual offenders. But these law enforcement actions do nothing to compensate the victims of these crimes, at least in most cases. Only a Missouri City personal injury lawyer can obtain maximum compensation for victims in court.
In these cases, the individual lawbreaker is like an actor and the property owner is like a stagehand. Actors act, but they cannot do what they do unless stagehands do what they do.
Individuals are legally responsible for on-property injuries, like assaults and shootings. Property owners are financially responsible for these injuries if they failed to provide adequate security. Examples of negligent security include:
Non-working cameras,
Broken gates,
Inadequate security level (e.g. an unarmed guard when an armed guard is necessary), and
Burned-out lights.
The duty to provide adequate security is part of a property owner's duty of care. This legal obligation also covers other premises liability injuries, like falls and swimming pool drownings.
To obtain maximum compensation, a Sugar Land premises liability lawyer must prove, by a preponderance of the evidence (more likely than not), that the owner knew about, or should have known about, the negligent security hazard.
This compensation usually includes money for economic losses, such as medical bills, and noneconomic losses, such as pain and suffering. Additional punitive damages may be available as well, in some extreme cases.
Additionally, a victim/plaintiff must prove foreseeability (possibility) of injury. Evidence on this point includes the type of business, the location of the business, and the neighborhood's crime rate.
Resolving a Negligent Security Claim
Most personal injury claims, including most negligent security claims, settle out of court. These resolutions usually occur very early in the process or very late in the process.
Sometimes, personal injury claims settle before an attorney files legal paperwork. That's especially true if the aforementioned legal issues, like duty of care and breach (violation) of that duty, are clear. That's also true if the victim wants to move on so desperately that s/he's willing to accept less compensation. At the beginning of a case, the ebay evidence may be unavailable.
As the trial date approaches, most Fort Bend County judges appoint mediators to supervise negotiation sessions. After the mediator reviews the case, the mediator meets with both sides, who each present brief opening arguments. Then, the mediator conveys settlement offers and counter-offers back and forth as, hopefully, the two sides get closer together.
Mediation is usually successful, and not just because everyone wants to avoid a trial. Mediators ensure that both sides negotiate in good faith. Instead of going through the motions, they must honestly want to settle the case. They must demonstrate this commitment by compromising if appropriate.
Work With a Tough-Minded Fort Bend County Attorney
Injury victims are entitled to significant compensation. For a free consultation with an experienced personal injury attorney in Missouri City, contact the Henrietta Ezeoke Law Firm. We do not charge upfront legal fees in these matters.
Source:
fox26houston.com/news/houston-shooting-1-dead-at-allendale-apartment-neighbors-heard-gunshots-and-thud