Ex-Reddit Moderator Claims She Developed PTSD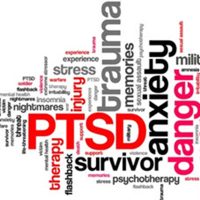 Court documents allege that two years of moderating videos that featured "live stream shooting massacres, child sex abuse materials, depictions of bestiality, and extreme gore" caused a woman's Post Traumatic Stress Disorder.
According to a suit filed Tuesday in San Francisco Superior Court, a former content moderator for the website witnessed "hundreds of acts of extreme and graphic violence" during the four years she worked for the site, resulting in her developing Post Traumatic Stress Disorder and other mental health issues. Her mental health allegedly further deteriorated in 2021 and 2022, the final two years of her working for Reddit, as her complaints to Reddit's HR and requests to move to a different moderation role were reportedly ignored.
In 2020, Meta settled similar allegations brought by content moderators for $52 million.
Types of PTSD
Most people associate PTSD with a single, extremely stressful incident, like a combat injury or a car crash. Multiple, smaller events, like watching several violent videos or a few near-fatal job accidents, can also cause PTSD.
The symptoms of these two conditions, uncomplicated PTSD and complex PTSD, are quite similar. They include:
Nightmares,
Avoidance,
Anger,
Depression, and
Impulse control issues.
Both these kinds of PTSD are physical brain injuries. Because of the stress, the brain's logical response center (cerebral cortex) shrinks, and the emotional control center (amygdala) enlarges. It's like a cowboy riding a wild stallion. As long as the cowboy firmly grasps the reins, the horse is under control. If the cowboy's grip slips, even slightly, the horse runs wild.
For a Missouri City personal injury attorney, these two types of PTSD are different as well. Uncomplicated PTSD is usually a trauma injury, and complex PTSD is usually a long-term occupational disease. Both kinds of victims are entitled to compensation. This compensation usually includes money for economic losses, such as medical bills, and noneconomic losses, such as pain and suffering.
If you're wondering, there are three other types of PTSD: Abnormal stress response, acute stress disorder, and comorbid PTSD. The last condition is the most serious one. PTSD is comorbid when the person also has another issue, most likely substance abuse due to self-medication.
Class Action Lawsuits
If more than a few dozen people get hurt in a similar way, one plaintiff can effectively represent the entire class, and the action meets a few other qualifications, a Missouri City personal injury lawyer can file a class action lawsuit on behalf of all injured victims, even those who are not parties in the legal action.
These actions usually result in what seems like an eye-popping amount of damages. However, ten million dollars to a large corporate defendant is almost like ten dollars to you and me. Only a large damage amount gets a company's attention and convinces it to change the way it does business. Without a large judgment, other people will get hurt later.
Punitive damages are available in other cases as well, if there is clear and convincing evidence that the tortfeasor (negligent actor) intentionally disregarded a known risk. For example, juries often award punitive damages in cases that involve drunk drivers with very high BAC levels.
Count on a Reliable Fort Bend County Attorney
Injury victims are entitled to significant compensation. For a free consultation with an experienced personal injury attorney in Missouri City, contact the Henrietta Ezeoke Law Firm. Virtual, home, and hospital visits are available.