Causes Of Wrongful Death In Texas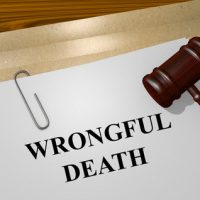 In 2020, unintentional injuries, mostly one of the three incidents listed below, killed over 200,000 Americans. Negligence, or a lack of care, usually causes these injuries and deaths. Incidentally, this figure does not include assaults and homicides. Individuals are legally responsible for these incidents, but property owners are typically financially responsible for these injuries and deaths. More on property owner negligence below.
If negligence caused a wrongful death or other personal injury, a Missouri City personal injury lawyer can obtain the financial compensation that survivors need and deserve. These individuals need money to pay final expenses, medical bills, and other related costs. These survivors deserve this money because it helps them put the incident behind them and move on with their lives. After a wrongful death occurs, moving on is the best possible result.
Unintentional Poisoning
Before the opioid epidemic began, unintentional poisoning deaths, which are mostly drug overdose deaths, were extremely rare. Today, this category is the leading cause of injury-related death in the United States.
From a legal standpoint, the most common category is also the most complex category. A doctor, manufacturer, and/or shipping company could be financially responsible for damages in these situations.
Many doctors do not properly evaluate a patient's medical history before they prescribe powerful and addictive pain pills. Even worse, some doctors belong to "pill mills" which are widely known as cheap sources for pain pills.
These pills are usually more powerful than morphine or even heroin. Because these drugs are so strong, addiction and overdose is all too common. Other patients "graduate" to heroin when the effects of pain pills wear off or when their doctors finally refuse to give them more.
Manufacturers have a duty to warn patients about the possibility of pain pill addiction and overdose. They also have a legal duty to make safe products free from design defects. Similarly, under the Controlled Substances Act, drug shipping companies cannot simply move boxes of pain pills and cash the checks. They must ask the right questions before they ship dangerous drugs.
Car Crashes
Vehicle collisions and unintentional poisonings are neck-and-neck at the top of this list. Car wrecks aren't quite as legally complicated as unintentional poisonings, but these incidents are almost as complex.
Driver error causes almost all of the vehicle collisions in Texas. If that driver error was negligence, a Missouri City personal injury attorney can obtain compensation in court. Usually, drivers are negligent if they do not drive defensively and cause a wreck.
If the tortfeasor (negligent actor) violated a safety rule, like the speed limit law, and caused an injury, the tortfeasor could be liable for damages as a matter of law.
Just like third parties could be responsible for drug overdose deaths, a third party could be responsible for a car crash death. In fact, Texas' dram shop law could apply if the tortfeasor was substance impaired at the time of the wreck. That's especially true if that substance was alcohol.
Commercial providers, like bars and restaurants, are vicariously liable for damages if they knowingly serve intoxicated individuals who subsequently cause car wrecks.
Slip-and-Fall
These incidents are often deadly if the victim had a pre-existing condition or if the victim was in overall poor health at the time of the fall.
Property owners have a duty to safely maintain their buildings, at least in most cases. This duty includes a responsibility to address fall hazards as well as other injury hazards, like negligent security issues.
Work With a Diligent Harris County Attorney
Injury victims are entitled to significant compensation. For a free consultation with an experienced personal injury attorney in Missouri City, contact the Henrietta Ezeoke Law Firm. Lawyers can connect victims with doctors, even if they have no insurance or money.
Source:
statista.com/topics/3991/unintentional-injury-in-the-us/