Obtaining Compensation Following a Pedestrian Accident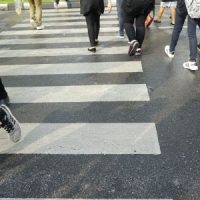 Medical bills in a personal injury case average over $40,000. The typical pedestrian accident bill is usually higher. These victims have no protection from onrushing cars. The serious physical injuries include broken bones and head injuries. The serious emotional injuries usually include Post Traumatic Stress Disorder. Very few people go through something like a pedestrian accident without suffering some permanent physical and mental scars.
Victims shouldn't have to pay these medical bills out of their own pockets. They also shouldn't have to rely on handouts from governments, charities, or insurance companies. But victims can rely on a Sugar Land pedestrian accident attorney to obtain compensation not only for medical bills, but also for other economic losses, such as lost wages, and noneconomic losses, such as pain and suffering.
Negligence Per Se
This doctrine usually protects victims if vehicles hit them in marked crosswalks. In Texas, a pedestrian in a crosswalk usually has the right-of-way even if the light isn't green, at least in some cases. In the Lone Star State, tortfeasors (negligent drivers) could be liable for damages as a matter of law if:
They violate a safety law, like failure to yield the right of way to a pedestrian, and
That violation substantially causes injury.
This doctrine could work against victims as well. In some Greater Houston cities, it's illegal for pedestrians to walk on freeways.
In any event, this doctrine is often unavailable. Emergency responders don't usually issue citations in these situations, even if the victim died. They're too busy securing the scene and attending to injured victims to thoroughly investigate the matter.
Ordinary Negligence
So, a Missouri City personal injury attorney must normally use the ordinary negligence doctrine to obtain the aforementioned compensation.
Ordinary negligence begins with a legal duty. Most drivers have a duty of reasonable care. They must drive defensively and avoid accidents if possible. Clearly, this duty includes the responsibility to avoid hitting pedestrians, especially since these victims are basically helpless, as mentioned above.
Breach (violation) of duty is the next element. The tortfeasor's (negligent driver's) behavior must fall below the standard of care. Device use is a good example. Swiping away a phone call or glancing at a text probably isn't a breach of duty. But extended cell phone use generally violates the duty of care.
Cause, the next element, is really two elements. First, a victim/plaintiff must establish substantial cause. If Joe lost control of his car on a slick road, the weather contributed to the wreck, but Joe's excessive speed substantially caused the wreck. Additionally, the victim's injury must be a foreseeable (possible) consequence of the tortfeasor's conduct. A doctor's medical mistake isn't a foreseeable consequence of a pedestrian accident.
Finally, the victim must sustain a physical injury, at least in most cases. An alternative ordinary negligence theory, like negligent infliction of emotional distress, might be available in some near-miss pedestrian accidents.
To obtain compensation for their injuries, victim/plaintiffs must prove all these elements by a preponderance of the evidence (more likely than not).
 Count On a Dedicated Fort Bend County Attorney
Injury victims are entitled to significant compensation. For a free consultation with an experienced personal injury attorney in Missouri City, contact the Henrietta Ezeoke Law Firm. Virtual, home, and hospital visits are available.
Source:
pubmed.ncbi.nlm.nih.gov/31888976/