Obstacles To Settlements In Pedestrian Accident Claims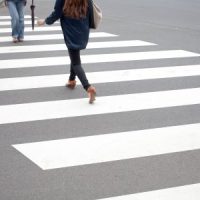 In 2021, the number of pedestrian deaths in the United States hit a forty-year high. "This is heartbreaking and unacceptable. The pandemic has caused so much death and damage, it's frustrating to see even more lives needlessly taken due to dangerous driving," said Governors Highway Safety Administration Executive Director Jonathan Adkins. "We must address the root causes of the pedestrian safety crisis – speeding and other dangerous driving behaviors, inadequate infrastructure, and roads designed for vehicle speed instead of safety – to reverse this trend and ensure people can walk safely."
Driver inattention is the root cause of most pedestrian accidents. In contrast, a Missouri City pedestrian accident attorney always pays close attention to the needs of pedestrian victims and their families. This close attention includes building a strong. Evidence-based case from the ground up. This case must be strong enough to withstand some common insurance company defenses. Otherwise, the victim must usually settle for less.
Comparative Fault
Contributory negligence is probably the most common insurance company defense in all personal injury claims. Basically, this defense shifts blame for a pedestrian accident from the tortfeasor (negligent actor) to the victim.
This defense is especially effective if there's evidence of distracted walking. Many people are so engrossed in their devices that they quite simply don't look both ways before they cross the street. Jaywalking is also evidence of comparative fault, as is crossing the street too quickly.
Frequently, if there's evidence of more than one of these misbehaviors, the sudden emergency doctrine, which could be an absolute defense to negligent behavior, might apply. More on that below.
If there's evidence of joint fault, jurors must divide fault on a percentage basis (e.g. 70-30) based on that evidence.
Texas, like most other jurisdictions, is a modified comparative fault state. Victims are entitled to a proportionate share of damages if they are no more than 49 percent responsible for a pedestrian accident or other injury.
Maximum compensation is very important in these claims. The average injury-related medical bill in a catastrophic (life-threatening) injury case is over $100,000. A Missouri City personal injury lawyer can obtain compensation for these damages, as well as noneconomic losses, such as emotional distress.
Sudden Emergency
As mentioned, this doctrine excuses negligence if the tortfeasor reasonably reacted to a sudden emergency.
Most drivers reasonably react in these situations. They pull over, help victims if possible, and wait for emergency responders to apply.
The second prong is much more difficult to establish, even if the victim ran across the street outside a crosswalk. Such situations are everyday hazards, as opposed to completely unexpected situations. Therefore, the duty of care requires tortfeasors to anticipate these emergencies and avoid accidents. Other everyday hazards include stopped-short vehicles, stalled cars, and large potholes.
Connect With a Dedicated Fort Bend County Attorney
Injury victims are entitled to significant compensation. For a free consultation with an experienced personal injury attorney in Missouri City, contact the Henrietta Ezeoke Law Firm. You have a limited amount of time to act.