Left Hook And Right Cross Bicycle Accidents In Houston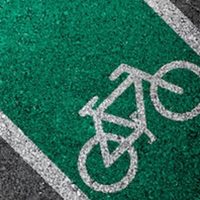 As outlined below, well-meaning laws often have unintended consequences that cause left hook and right cross bicycle accidents. This effect occurs in other areas as well. Bicycle helmets are a good example. These thin helmets provide almost no protection in a high-speed wreck. Additionally, these helmets encourage bad driver behavior. Subconsciously, drivers believe that riders with helmets could survive wrecks, so these drivers take risky chances.
In contrast, a good Missouri City bicycle accident attorney never takes chances or shortcuts. Instead, a lawyer diligently builds a strong case from the ground up, so bicycle accident victims get the compensation they need and deserve. This compensation usually includes money for economic losses, such as medical bills, and noneconomic losses, such as pain and suffering. Additional punitive damages are available as well, in some extreme cases.
Left Hook
Many communities in Harris and Fort Bend Counties have designated bicycle lanes. These lanes are to the extreme right of the other traffic lanes. Engineers probably thought they were doing bicyclists a favor when they included such lanes. But they weren't.
Left hook bicycle wrecks usually occur when a tortfeasor (negligent driver) waits at an intersection to make an unprotected left turn against traffic.
Since bicycles are on the extreme left as the tortfeasor looks ahead, the tortfeasor often doesn't see a bicycle when the tortfeasor suddenly accelerates to shoot through a perceived gap in traffic. As a result, the tortfeasor crosses directly into the rider's path.
When a 4,000-plus pound vehicle, which is usually traveling at almost full speed, hits a 20-plus pound bicycle, the bicycle rider usually sustains serious injuries, not only from the impact, but also from the fall off the bike.
At first blush, the tortfeasor is clearly responsible for a left hook wreck. However, some legal doctrines, such as the last clear chance defense, make these claims complicated for Missouri City personal injury lawyers.
The last clear chance defense basically holds that a victim, which in this case was a bicycle rider, should have stopped suddenly or otherwise done everything possible to avoid a wreck. However, this defense usually doesn't hold up in court, mostly because there's a big difference between any possible chance and the last clear chance.
Right Cross
The large pillars that separate bicycle lanes from other traffic lanes often contribute to right cross wrecks.
These pillars reduce driver visibility. So, when a tortfeasor turns right, s/he often doesn't see a bicycle to the right, because the pillar obscures the driver's view. Furthermore, when most people turn right, they look left, So, if a tortfeasor sees a bicyclist in this situation, it's only a glimpse out of the corner of the eye.
Once again, tortfeasors are usually traveling at or near top speed at the moment of impact in a right cross collision. Therefore, these victims sustain serious injuries that are usually permanent.
Also once again, obscure legal doctrines complicate these claims. Insurance company lawyers often try to use the last clear chance defense in these wrecks as well.
Another reason this defense often doesn't hold up in court is that two-wheel bicycles are a lot harder to control than four-wheel vehicles. That's especially true if road or weather conditions are less than ideal. If a bicyclist slams on the brakes, s/he'll probably lose control of the bike and cause an even more serious wreck.
Work With a Diligent Harris County Attorney
Injury victims are entitled to significant compensation. For a free consultation with an experienced personal injury attorney in Missouri City, contact the Henrietta Ezeoke Law Firm. You have a limited amount of time to act.
Source:
sciencedirect.com/science/article/pii/S1369847818305941